Go-to-Market Plan
Commercializing a Product or a Service | Creating a business model | Design Thinking | Multidisciplinary team skills | Problem Solving | Prototyping and Testing | Sales and Marketing | Sustainable Entrepreneurship Studies | Working life challenges
Learn how to create an implementable go-to-market plan for a product or a service – in a sustainable way! In Go-to-Market Plan you work with a team and partner.
Go-to-Market Plan is an 8-week sprint where you will develop ideas from experiment to a concrete and sustainable launching plan – to create value and impact. You will co-operate and work in a multidisciplinary team together with the idea creator/owner.
An implementable go-to-market -plan for a service or a product
This course focuses on real life cases – you will co-operate and work closely with your multidisciplinary team and a partner who can be a company or a team of researchers. The methods and tools of this course support sustainable business creation from economic, social and environmental perspective.
Systemic learning
The figure below illustrates the systemic learning used in HUBS studies. In this course, you will not listen passively to lectures, but will produce information, experiment and learn by acting for yourself!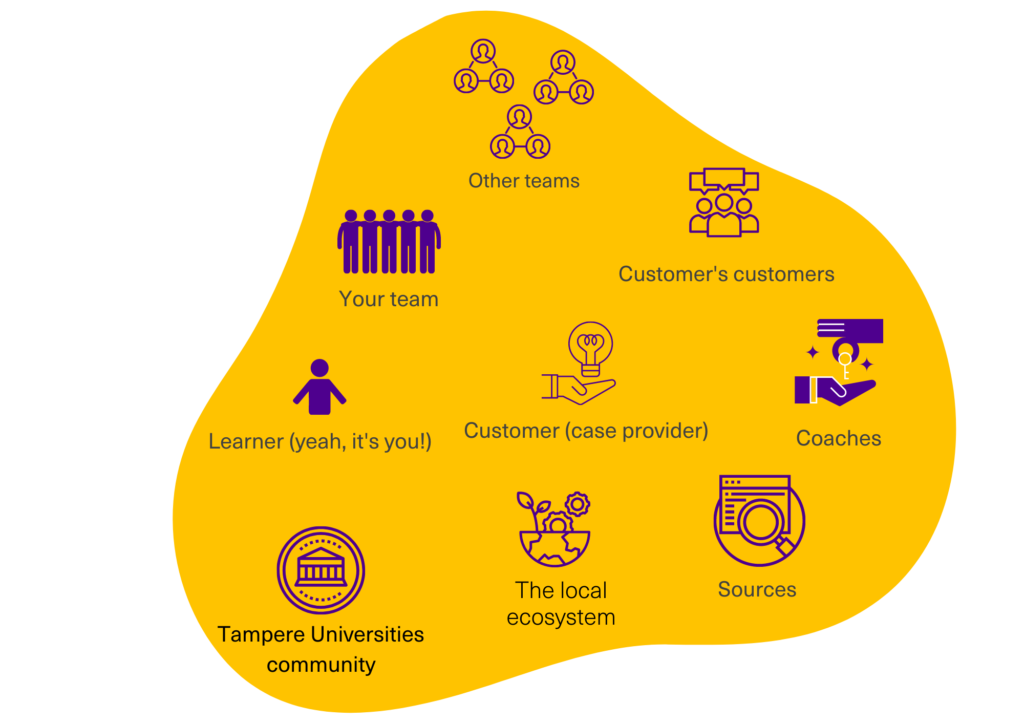 This course focuses on real life cases. The program supports moving from experiment phase to commercialization phase:
How to turn an idea to create multifaceted value?
Customer centric idea development: learning quickly from success and failures
How to use digital platforms/tools to evaluate the idea and creating sustainable business?
Modern sales and marketing
A facilitated process
The program is facilitated by a commercialization coach. The process is:
1) new information
2) active dialogue
3) explorations
4) summarizing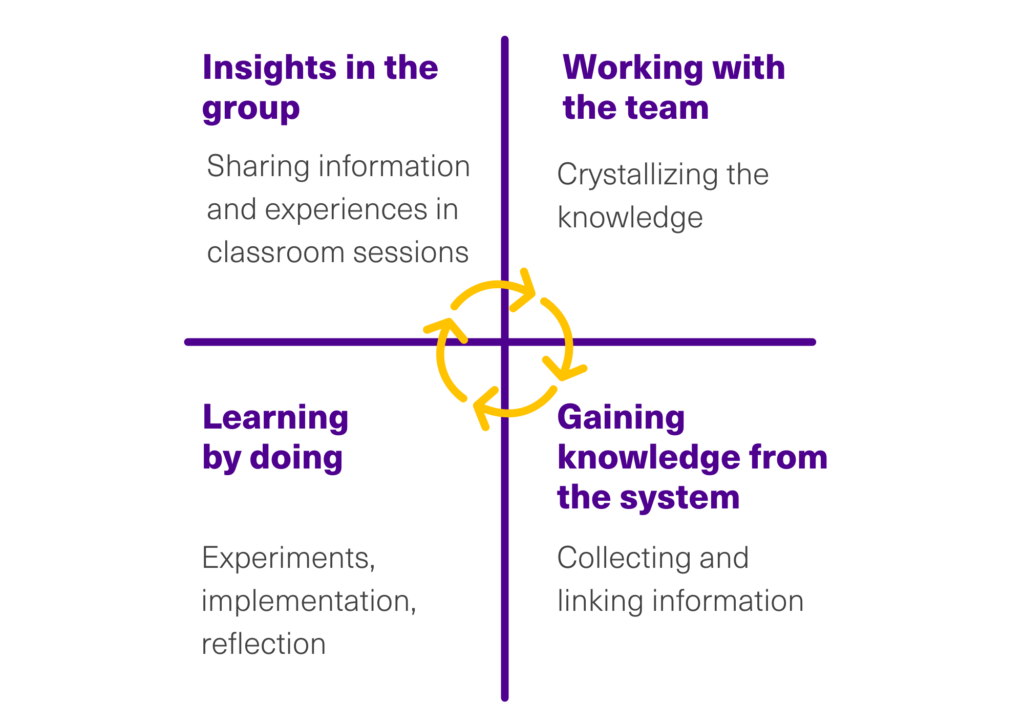 The development cycle is based, where applicable, Scrum and Lean Startup methodologies, TAMK Proakatamia's model of team learning as well as Massachusetts Institute of Technology's (MIT) Disciplined Entrepreneurship framework.
The outcome of this course is a concrete and implementable go-to-market plan.
After Go-to-Market -plan course you:
understand the different phases in a commercialization process
can apply knowledge and modern business development tools
can use lean methodology and customer centricity for a launch plan
can work together in a multidisciplinary team and co-operate with others to develop ideas and turn them into action
can develop your resilience, creativity and self-leadership skills as well as co-operation and networking skills
can identify ideas and opportunities and seize/apply them to a launch plan
can assess the consequences and impact of ideas, opportunities and actions
During the course 23.10.2023-11.12.2023 we'll have joint coaching sessions on Mondays at 12:15-16:00 on TAMK's main campus, room C1-24a Laavu.
We recommend taking the Introduction to Entrepreneurship course or having similar knowledge before registering to this course.
Approved when you have demonstrated commitment and productivity in 8-week sprint. You can do it by showing to understand the assignment, being capable to provide ideas, seeking for solutions and making a presentation that is understandable to the team. You can run an experiment to the business idea and can independently describe the occurred commercialization process, its phases and outcome.
Failed if you cannot describe what was done during the commercialization process, its phases, methods and outcome. You have not gained the knowledge required to run a commercialization project.
Course information
Credits: 5 ects
Course code: NN00FP48-3005
Study method: Team work
Experience level: Practice your skills
Date: 23.10.–11.12.2023
Period: 2 / 2023-2024
Enrollment: 1.5.–9.10.2023
Organizer: HUBS
Contact person
Contact person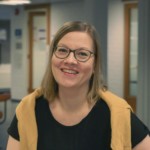 Maria Ruokonen
Team coaching Specialist
I coach and spar students and student teams in entrepreneurship and team learning, both on HUBS courses and on Sparring Clinic.
On my spare time, I'm most probably at the flamenco peña, on yoga mat or in forest.
Coaches
Contact person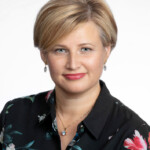 Sini Jokiniemi
Coach
An interaction enthusiast who believes it is possible to become inspired by almost anything in life when surrounded by a group of open-minded and curious people. Let's go and do it!
Contact person
Niina Syrjälä
Senior Lecturer/Coach