Meet the team
Presenting our HUBS staff and the Growth Hacker students
HUBS staff
These are the people who spend most of their time at HUBS campuses. Or would spend without the Covid 19 -situation; at the moment most of the working is done remotely.
You can contact us with any question or situation in mind – we are here for you!
If you're not quite sure who of us to contact, you can always mail us at hubs@tuni.fi. That reaches us all and you can be sure to find the right person for your needs.
Contact person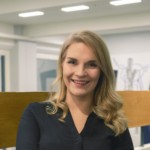 Anna-Elina Pekonen
Project manager
I am a cosmopolitan of entrepreneurship, which is based on positivity and empathy. I create networks, lead projects and coach courses so that students have the courage and readiness to make their dreams come true.
Otherwise, I really enjoy brunches and joyful encounters with people.
Contact person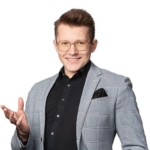 Joni Ramu
Team learning and Entrepreneurship Expert
I instil and spar good entrepreneurship and coach challenge-based team learning.
My answers are similar to problems and afterwork invitations: We'll figure something.
Contact person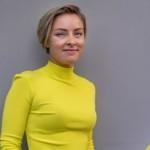 Kaisa Kokko
Coach
Experienced specialist in customer-oriented business and personnel development. Inspiring coach who believes in co-creation, culture of experimentation and design thinking.
Definitely the trip – not always the destination.
Contact person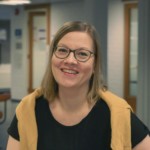 Maria Ruokonen
Team coaching Specialist
I coach and spar students and student teams in entrepreneurship and team learning. I'm the coach in charge of 'Go-to-Market -plan' and '
Building
an Entrepreneurial Portfolio'
courses.
On my spare time, I'm most probably at the flamenco peña, on yoga mat or in forest.
Contact person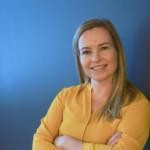 Marika Vuorenmaa
Team Leader
Enabler in heart and encourager by nature. I believe in building common entrepreneurial culture among TAMK and Tampere Univerisity.
A true optimist.
Contact person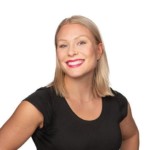 Minttu Ripatti
Coach
An expert in entrepreneurship and interaction and an idea-rich and creative coach. I encourage courage but also failure.
I get excited about enabling small insights in a humans path towards a bigger whole.
Contact person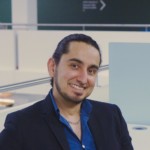 Raúl Berlanga Zarate
Coach
Experienced enthusiast of innovation, startups and multidisciplinary work. I love helping people get that "aha" moment and turning it into concrete tasks.
When the task at hand seems impossible, just shrug your shoulders and do it anyway!
Contact person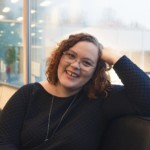 Saara Eriksson
Communications Specialist
A marketing unicorn. Building the HUBS brand and communications: aiming for the revolution of good entrepreneurship!
I get excited by everything new, good books and my own jokes – maybe yours as well if they're good enough!
Contact person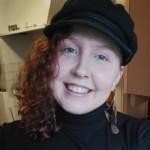 Sanna Tahlo
Producer
I am a producer, who is an expert of team learning and also very much into entrepreneurship. I ask the right questions, coach, facilitate, and have responsibility for our event production.
My heart beats for sports, learning, thinking and people.
Growth Hackers
Growth Hackers is our multidisciplinary student team that is brought together by the interest in entrepreneurship and learning more about team skills and team leadership skills. A new student team is being built every year amongst the participants of the Growth Bootcamp.
The hackers form their own team that develop their skills in team work and team leadership. These students have an important role in making HUBS more known for the 30 000 students of Tampere University and TAMK.
Meet the Growth Hackers!
Contact person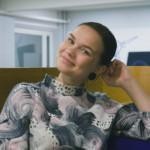 Essi Viertola
Growth Hacker
Assistant team leader of the Growth Hackers and second year lifelong learning and education student.
I believe in kindness, positivity and authenticity. My active and curious attitude guarantees that I find myself continuously in my uncomfort zone – and usually eventually enjoying it.
Contact person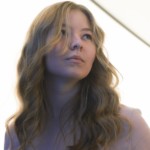 Maria Kukkula
Growth Hacker
Team leader of the Growth Hacker team and second year biomedical engineering student.
A brave spirit always ready for new adventures and eagerly involved even in the craziest ideas.
Contact person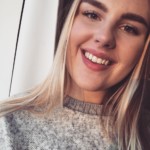 Jenni Virta
Growth Hacker
Coordinating marketing of the Growth Hackers team and student in bachelor's programme in multidisciplinary communication studies majoring media studies.
It's the journey, not the destination – That drives me to seize opportunities and dive into different projects.
Contact person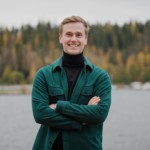 Jussi Laurila
Growth Hacker
Master of Social Science (sociology), entrepreneur and time management coach.
Always open for interesting conversations and learning from others. Curious to find best possible ways for developing individuals in a group.