Meet the team
Presenting our HUBS staff and the Growth Hacker students
HUBS staff
Here we are – team HUBS, ready to help and coach you in entrepreneurial activities!
You can contact us with any question or situation in mind – we are here for you!
If you're not quite sure who of us to contact, you can always mail us at hubs@tuni.fi. That reaches us all and you can be sure to find the right person for your needs.
Contact person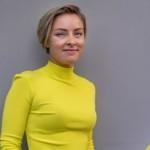 Kaisa Kokko
Coach
Experienced specialist in customer-oriented business and personnel development. Inspiring coach who believes in co-creation, culture of experimentation and design thinking.
Definitely the trip – not always the destination.
Contact person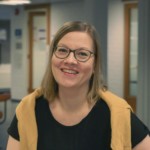 Maria Ruokonen
Team coaching Specialist
I coach and spar students and student teams in entrepreneurship and team learning. I'm the coach in charge of 'Go-to-Market -plan' and '
Building
an Entrepreneurial Portfolio'
courses.
On my spare time, I'm most probably at the flamenco peña, on yoga mat or in forest.
Contact person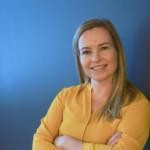 Marika Vuorenmaa
Team Leader
Enabler in heart and encourager by nature. I believe in building common entrepreneurial culture among TAMK and Tampere University.
A true optimist.
Contact person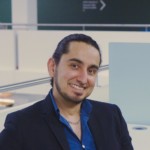 Raúl Berlanga Zarate
Coach
Experienced enthusiast of innovation, startups and multidisciplinary work. I love helping people get that "aha" moment and turning it into concrete tasks.
When the task at hand seems impossible, just shrug your shoulders and do it anyway!
Contact person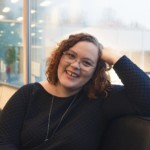 Saara Eriksson
Development Specialist, Project Manager @Sprint
I'm in charge of the best study week of the year, Sprint Innovation Festival!
Also developing the HUBS brand and communications: aiming for the revolution of good entrepreneurship!
Contact person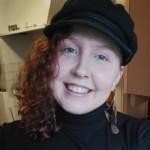 Sanna Tahlo
Producer
I am a producer, who is an expert of team learning and also very much into entrepreneurship. I ask the right questions, coach, facilitate, and have responsibility for our event production.
My heart beats for sports, learning, thinking and people.
Growth Hackers
Growth Hackers is our multidisciplinary student team that is brought together by the interest in entrepreneurship and learning more about team skills and team leadership skills.
The hackers form their own team that develop their skills in team work and team leadership. These students have an important role in making HUBS more known for the 30 000 students of Tampere University and TAMK.
Meet the Growth Hackers!
Contact person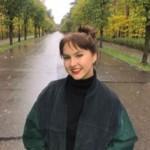 Katrina Cirule
Growth Hacker
Event Organising Assistant in the Growth Hacker team and student in Bachelor's Degree programme in Entrepreneurship and Team Leadership.
I believe that we have to be the change we want to see in this world, therefore I am curious about finding ways to develop myself and help to uplift others on the way.
Telegram: @katrina_cirule
Contact person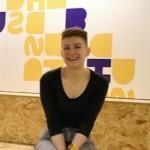 Pinja Tiensuu
Growth Hacker
I'm an incurable HUBS fan who isn't really interested in starting my own business, but I do have entrepreneurial spirit. I wanted to join the student team because I believe in the power of self-directed teamwork. I came here to learn to perform, to develop English speaking skills, and just to let my inner entrepreneur and creativity flourish in the form of teamwork.