What we offer
HUBS offers free-choice courses to all students at Tampere Universities regardless of their field of study and the year they are in.
Do you have students with an entrepreneurial mindset, and you want to help them on their path?
Do you want to integrate an innovation week into your course?
Are you looking for online courses that your students can complete anytime and anywhere? Or courses taught in English?
Could your course continue with a multidisciplinary team activity?
HUBS is the right place for you! This page introduces teaching staff at Tampere Universities to the courses and activities offered by HUBS.
Multidisciplinary learning and sustainable entrepreneurship
We at HUBS are committed to helping students grow into socially responsible future game-changers and sustainable entrepreneurs. We maintain a strong focus on the world of work and offer multidisciplinary courses, tools, sparring and mentors to help students embark on sustainable entrepreneurship and pursue successful careers.
The courses offered by HUBS bring together students from different fields to work together in multidisciplinary teams, share their expertise and put their knowledge and teamworking skills into practice. Our courses are designed around the framework of team-based and challenge-based learning, so students develop the ability to succeed in complex environments and our changing world. As the courses also strengthen students' meta skills, they will help improve students' performance during courses focusing on their own field of study.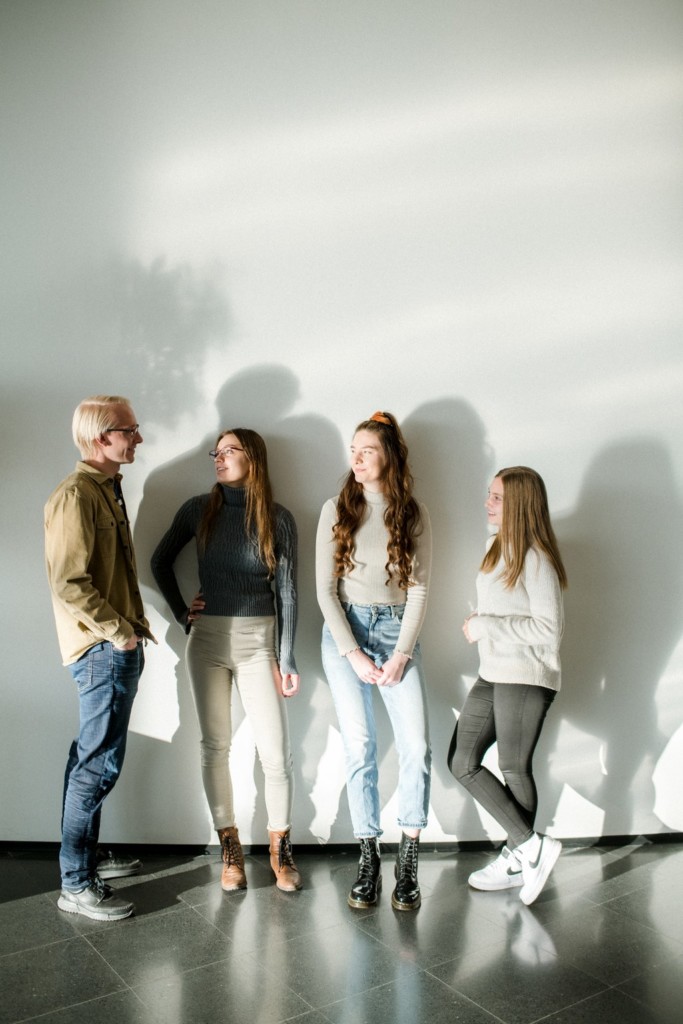 Besides courses, we support the development of entrepreneurial skills among students by providing sparring, introducing them to entrepreneurial tools and helping them build contacts with experienced mentors. We want to help students make a positive impact that will benefit them, the environment and the planet.
Refer your students to us. Let's be good and do good, together!
The HUBS study module
HUBS offers a study module that provides students with an introduction to innovation and entrepreneurship before moving on to explore broader entrepreneurial challenges. Each course included in the module has a connection to working life, companies or organisations.

The entrepreneurship module is linked to the common learning outcome of Innovation at Tampere Universities. A special emphasis is placed on fostering a culture of experimentation and supporting both coaching-based and team-based learning. The module is suitable for students of all disciplines.
Read more about challenge-based learning on the website of Tampere Universities.
The module prepares students for entrepreneurship and provides them with an understanding of global challenges facing humanity and the importance of development and innovation activities in addressing them. Upon completion of the module, students will have the ability to work effectively in multidisciplinary teams and develop customer-oriented, sustainable and economically viable solutions.
Courses in 2021-2024
Basic courses: building knowledge and excitement
Introduction to Entrepreneurship, 5 credits
Sprint Innovation Festival, 2 credits
24H Online Library, 1-13 credits (a collection of 1 credit online courses on themes like sustainable entrepreneurship, sales and marketing, student self leadership)
Project-based courses
Go-to-Market -plan, 5 credits
Design Thinking in Practice, 5 credits
Management Board Practices, 5 credits
Building an Entrepreneurial Portfolio, 1-20 credits
Advanced learning
HUBS Pre-incubator (pre-incubator), 5 credits 
Learning with us
HUBS is committed to helping students grow into socially responsible future game-changers and sustainable entrepreneurs who are:
competent team players / team members / team leaders (responsibility for social well-being)
developers with an understanding of business (economic responsibility)
empathic innovators (environmental responsibility and responsibilities as a human being)
We at HUBS have a humanistic perspective and believe in the free will and goodness of people, their creativity and their ability to grow and evolve. We see people as unique, self-directed and goal-oriented individuals who have confidence in their potential.
What combines our courses is the trust in and between students, a collegial environment, a relaxed and supportive atmosphere, authentic experiences (company collaboration), team agreements, talking about learning (the principles of dialogue; learning teams; the three stages of learning; the importance of trust in teamwork, etc), encouraging continuous and open interaction, building trust within the learning teams and projects teams, and reflecting on learning (such as check-in/check-out).
Questions?
If you have questions or want to know more about our courses, please book an appointment with Marika who is responsible for the HUBS study module.
We are happy to visit your class to introduce our activities to your students. If you are interested, drop us an email hubs@tuni.fi and we'll be in touch!
Contact person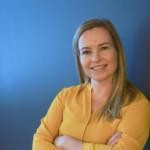 Marika Vuorenmaa
Team Leader
Enabler in heart and encourager by nature. I believe in building common entrepreneurial culture among TAMK and Tampere University.
A true optimist.