Introduction to Entrepreneurship
Commercializing a Product or a Service | Creating a business model | Developing an idea
Introduction to Entrepreneurship covers the basic principles of entrepreneurship, its concepts and specific skills. You will learn about the entrepreneurial phenomena, the required skills, the challenges it creates and and the many different ways there is to be an entrepreneur.
This course acts as a basis for the rest of the content in Entrepreneurial and innovation practices study module (KATYIVO).
You can join the course nonstop and study independently in your own pace! By the help of all the positive feedback and development ideas from the students who participated in period 1/2020, our coach Minttu has designed this course to be an even better online course.
This course has been one of the most rewarding courses I've had in a long time! It´s been really refreshing that the perspective has been quite different from the theoretical and professional courses in my field of study. With the course, I feel more inspired and full of ideas, which is amazing! I have also received a lot of practical information and tools related to entrepreneurship.

Feedback from a student on the first period edition of the course
Since I knew very little about entrepreneurship before this course, I have learned a tremendous amount. The course was really interesting and varied. It was nice to hear about many different ways of working as an entrepreneur and getting different perspectives on entrepreneurship. Social entrepreneurship was a particularly interesting topic.

Feedback from a student on the first period edition of the course
The course consist of independent online studying. Each lecture introduces an interesting real life story told by an experienced entrepreneur. This sheds light on the different aspects, challenges and decisions entrepreneur will face to move on. There will be dedicated learning assignments to be worked individually. Students will acquire additional knowledge in literature, articles and other online materials (e.g. MOOK courses).
Topics on this course:
The ABC to entrepreneurship
Stages of product and service development
Light entrepreneurship
Social and sustainable entrepreneurship
Scaling a familybusiness
core functions of a business
stakeholders and networks
After the course, you:
will understand the entrepreneurial phenomena and the related skills
know how business ideas can be generated and turned into companies
can describe different company forms and their characteristics
can evaluate entrepreneurship as an alternative to personal career plan
Approved when you have demonstrated successful work towards the learning goals: you understand the main aspects in entrepreneurial phenomena. You can assess your own skills and motives of becoming an entrepreneur. You have done the learning assignments and completed the learning diary.
Failed if you have not succeeded in understanding the phenomena of entrepreneurship. You have not mastered the learning targets in a way that you could describe the required skills and asses your own capabilities in the field of entrepreneurship.
Course information
Credits: 5 ects
Course code: NN00FA93-3005
Study method: Independent work
Experience level: Start with these
Location: Online
Date: Non-stop
Organizer: HUBS
Enrollment
This is a non-stop course and you can enroll anytime you want. You will study independently in your own pace.
TAMK students
Pakki  + course code NN00FA93-3005
TAU students
Cross-institutional service + course code NN00FA933005
Contact person
Contact person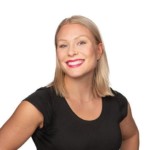 Minttu Ripatti
Coach
An expert in entrepreneurship and interaction and an idea-rich and creative coach. I encourage courage but also failure.
I get excited about enabling small insights in a humans path towards a bigger whole.
Entrepreneurs sharing their stories
Contact person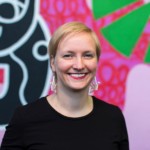 Anna Juusela
We Encourage
Contact person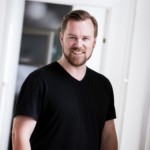 Antti Merilehto
Houston Analytics
Contact person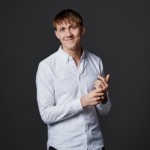 Anssi Rantanen
Growth Tribe
Contact person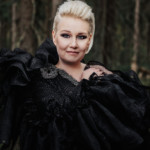 Laura Avonius
Musician Gea
Contact person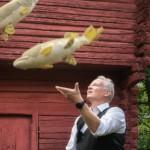 Petteri Hakanen
Taika-Petteri
Contact person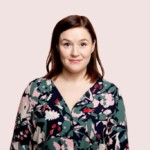 Sanni-Kaisa Miettinen
Tahto
Contact person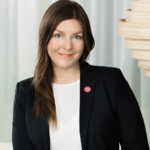 Tanja Haapamäki
Seedi
Contact person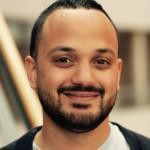 Dr. Titus van der Spek
Hague University of Applied Sciences