HUBS Recruits: Join our student team!
We are looking for new members to join our Growth Hackers team. Apply before 11th of April 2023. Your future team members Alil and Soonie are already eager to meet you!
Growth Hackers student team has an important role in promoting HUBS amongst the students of Tampere Universities. The common tasks would include creating events (workshops or breakfast events for instance) and creating input for HUBS' social media channels. This flexible job is a great chance for students interested in entrepreneurship and entrepreneurial competencies!
What does HUBS do?
We offer free-choice studies that develop the skills and knowledge of students around the themes of innovation and entrepreneurship. We support students who are planning to become entrepreneurs or have already become entrepreneurs in our Sparring clinic, through our mentor network and in our courses, that help to develop one's own business idea and versatile skills that are needed as an entrepreneur. Our activities are open for every student in the Tampere Universities, regardless the field or year of study. You can learn a lot of beneficial working life skills through our courses – whether or not you will become an entrepreneur.
Our work culture is largely based on our value of "Be Good, Do Good", which is reflected in both our understanding of sustainable entrepreneurship and our daily lives: we trust our team members, have a discussion culture that takes well-being into account, and opportunities to shape our own job description. You can learn more about our culture here. As a team member of HUBS, each Growth Hacker gets the chance to enhance, depending on their own strengths and interests, for example teamwork skills, performance skills, event production, sales & marketing and also coaching.
I started in the summer of 2021 as a marketing coordinator for Growth Hackers and in the fall I became the Team Leader for Growth Hackers.

I learned a lot about innovating, implementing and documenting projects. HUBS has good, clear tools and also the freedom to develop one's own operating methods.

I really enjoyed working with new student acquaintances and inspiring coaches. HUBS's competent team is happy to teach you almost anything that interests you. There are many and very different tasks, fortunately not everything has to be done but we can choose as a team what we'll execute.

I gave a 15min speech in English in a webinar, held lectures (2 hours long), learnt team leader skills like leading meetings, gaining an overall picture and creating team spirit. I also practiced networking, and have seen in practice a close team effort and problem-solving ability. In this job, there are no boring weeks! In addition, being a Growth Hacker also looks pretty nice on my CV 😉!

Jenni Virta
Growth Hacker 2021
Contact person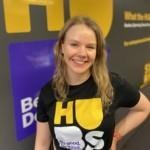 Ira Salminen
Community Coordinator
Please submit your informal application to Ira by April 11th. We hope that you can send your application in English.
Ira is HUBS' community coordinator, which includes taking care of the Growth Hacker team.
How to apply?
We are looking for your informal application via email with the title "Growth Hacker" where you
tell us about yourself and why you're interested in joining us as a Growth Hacker
describe how you would like to develop yourself during the next year or what kind of ideas you might have for improving HUBS' visibility in Tampere Universities.
Qualifications
You can apply for a Growth Hacker position if you are a student of Tampere University or Tampere University of Applied Sciences.
We hope for a commitment to work from August 2023 until May 2024.
We hope that you have experience on our courses since one part of your work will be sharing your experiences about HUBS studies with other students.
We will organize a group interview for potential applicants at the City Centre campus on 19th of April 2023 at 15:30. Please make sure you would be able to join us when applying.
Working hours & compensation
Working hours are 110 hours per autumn season and 110 hours per spring season. When it's split evenly, the working hours vary from 7-8 hours a week. The compensation we pay for a Growth Hacker is 12,55 euros per hour.
The compensation will be paid twice a semester (for example October & December).
Recruitment timetable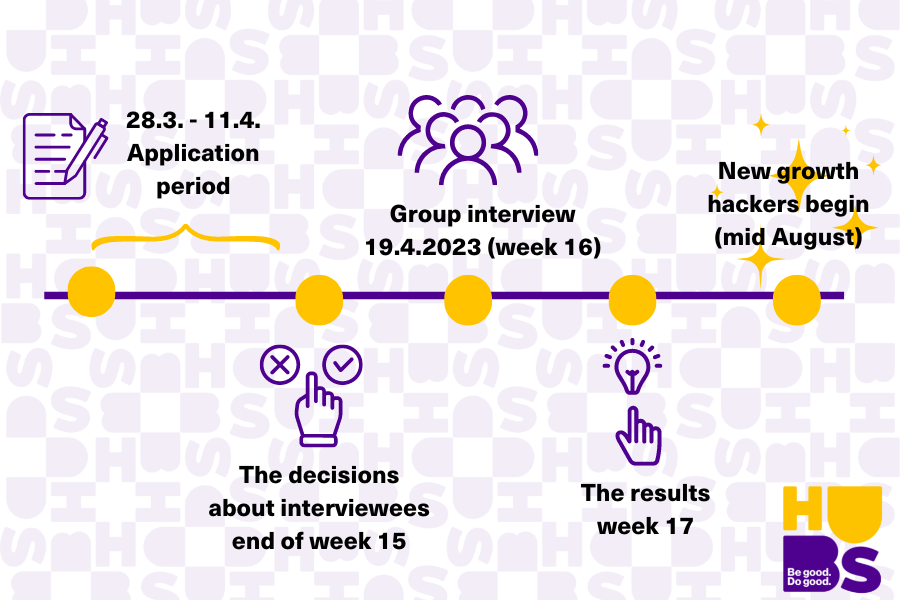 Ask straight from one of our hackers!
If you got excited, feel free to contact Pinja who has been working as a Growth Hacker for 1.5 years. You can message her either in Finnish or in English.
If you have any questions related to the recruitment process itself, please contact Ira (contact card above), ira.salminen@tuni.fi.
Contact person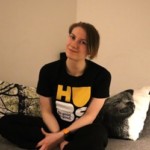 Pinja Tiensuu
Growth Hacker
Pinja is happy to answer questions related to the job description of Growth Hackers!
Telegram: @Pinzatie