Join as a team member in HUBS's student team!
We're seeking new members for the Growth Hackers team, consisting of students from the Tampere Universities community (TAU/TAMK). This flexible part-time role (7-8 hours per week) is a fantastic opportunity for students interested in entrepreneurship and entrepreneurial skills. Apply by Sunday, November 19th!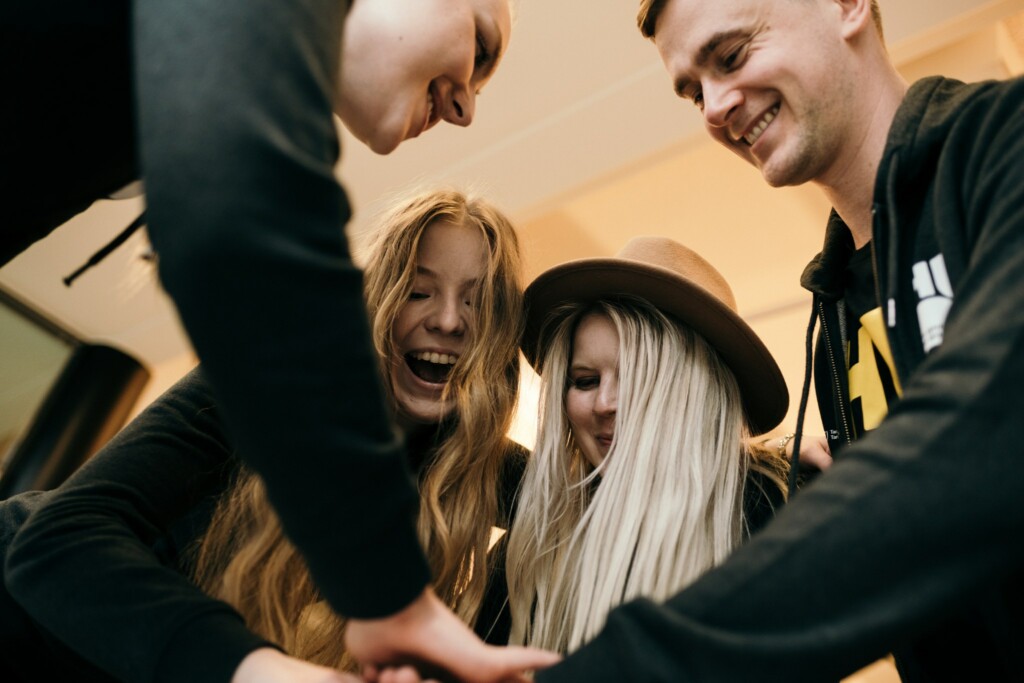 The purpose of the Growth Hackers student team is to promote HUBS's visibility among students in the Tampere University community. Typical tasks involve event organization (such as various workshops, HUBS presentations, and events designed by the team) and creating content for HUBS's social media channels.
We are now looking for two new team members! You can be at any stage of your studies and from any field!
WE EXPECT
Initiative, a "can do" attitude, and the ability to work independently
Enthusiasm for creating events
Interest in entrepreneurship/entrepreneurial skills and a willingness to learn
WE REQUIRE
Experience from one of our courses OR you want to participate in some of them during the year 2024 (e.g., 24H Online Library)
You are a student at Tampere University or University of Applied Sciences
You can commit to the work until the end of 2024
Why HUBS?

HUBS offers free-choice studies in sustainable entrepreneurship for the entire Tampere Universities community. We support students aspiring to become entrepreneurs or those already in the field through Sparring Clinic, a mentor network, and courses that help develop their own business ideas and diverse skills. Students from any field and at any stage of their studies are welcome to join our courses and activities!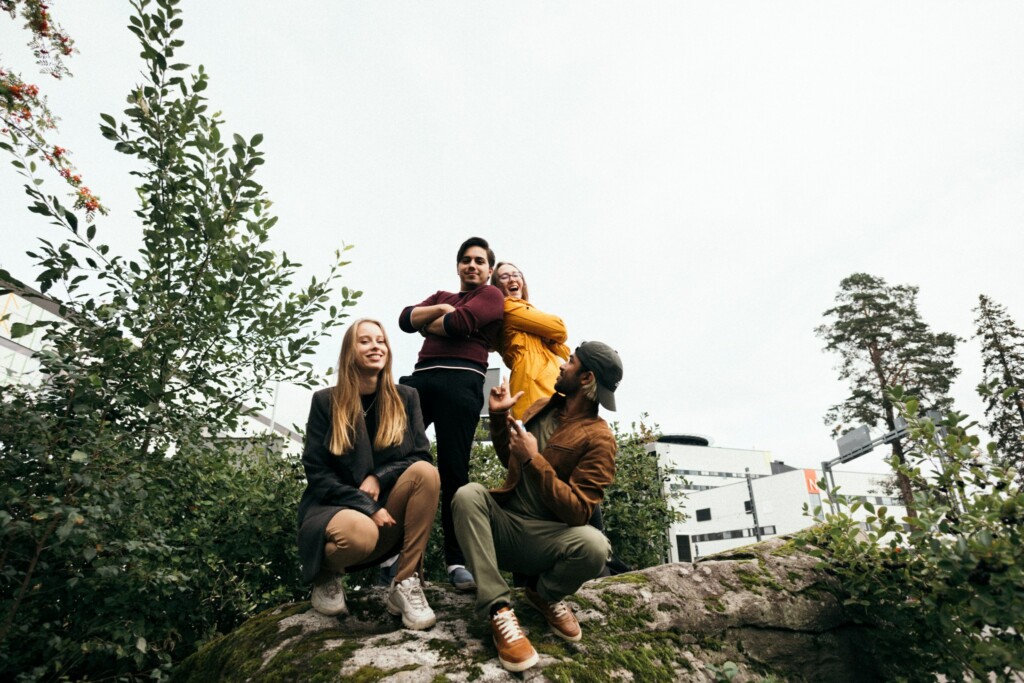 The HUBS team is excited about new ideas, and we encourage our student team to create inspiring content and events – from a student to another! Within the framework of HUBS activities, each Growth Hacker has the opportunity to develop skills such as teamwork, public speaking, event planning, marketing, sales, and coaching based on their own interests and strengths.
Interested? This is how you apply:
Submit a brief introduction video about yourself by Sunday, November 19th. The team is international, so the working language is primarily English. Please apply in English! The selection process will involve Ira and the existing student team members.
Contact person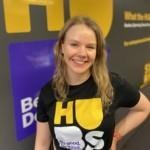 Ira Salminen
Community Coordinator
Send your video application to Ira by November 19th.
You can reach her via Telegram (@iralalala) or by email.
Send us a video of about two minutes in which you introduce yourself: what you are studying, why you are interested in this position (your motivation), and what you would like to learn during next year. The video can be authentic and casual!
Send your video to Ira, who is in charge of the student team, by November 19th, either
via Telegram @iralalala
by email: ira.salminen@tuni.fi
Based on the video, we will invite you to a group interview at Tampere University of Applied Sciences on November 22nd, from 12:30 to 13:30. Please make sure you are available during that time when you apply!
We will respond to suitable applicants during the application period (and no later than Monday morning) so please apply soon!
Working hours & compensation
As a Growth Hacker, you work flexibly according to your own situation, coordinating with the team.
The working hours are divided into two periods: 110 hours in the spring and 110 hours in the fall. Work is only done during the academic year. With an evenly distributed workload, the weekly commitment is approximately 7-8 hours. The compensation is 12.55 € per hour, paid quarterly.
Still thinking about it? Any additional questions about the job description can be sent directly to our current Growth Hackers, and recruitment-related questions can be directed to Ira.
Hope to hear from you soon!
Contact person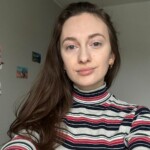 Tatiana Menshakova
Growth Hacker
Hello! I am a Master's Degree student in Teaching, Learning and Media Education, deeply passionate about the transformative power of education. Recognizing the importance of entrepreneurial skills in today's world, I am thrilled to be in a Growth Hackers' team. My role encompasses event organization and driving marketing initiatives at HUBS, allowing me to foster invaluable entrepreneurial skills among students. Let's ignite entrepreneurship to empower our student community!
Contact person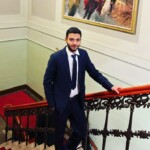 Maaz Khan
Growth Hacker
As a master's degree student in Industrial Engineering and Management, I am a person who is always curious to learn new things and improve myself. HUBS has provided me the platform to discover myself by trying out new things and positively influencing others. As a growth hacker, I'll be organizing activities with my team that will assist students in their self-discovery process by compelling them to step out of their comfort zone.
Contact person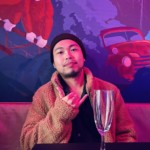 Alil Kuizon
Growth Hacker
Currently a master's degree student in Human-Technology Interaction. I have known HUBS through Sprint Innovation Festival and other courses, and now as part of the Growth Hacker team, I would like to develop my own social and networking skills while promoting HUBS' value to my fellow students.
In charge of leading the Growth hacker team. 
Contact person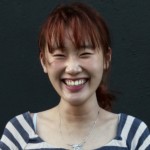 Seungyeon Shin
Growth Hacker
Studying Entrepreneurship and Team leadership at Proakatemia. I believe entrepreneurship is about being an agent for change, whether big or small. Being courageous might not be enough to make a change, but it is possible with a good team where you can find trust and empathy. At HUBS as a Growth Hacker, I'll be in charge of events, making good impact with a good team.