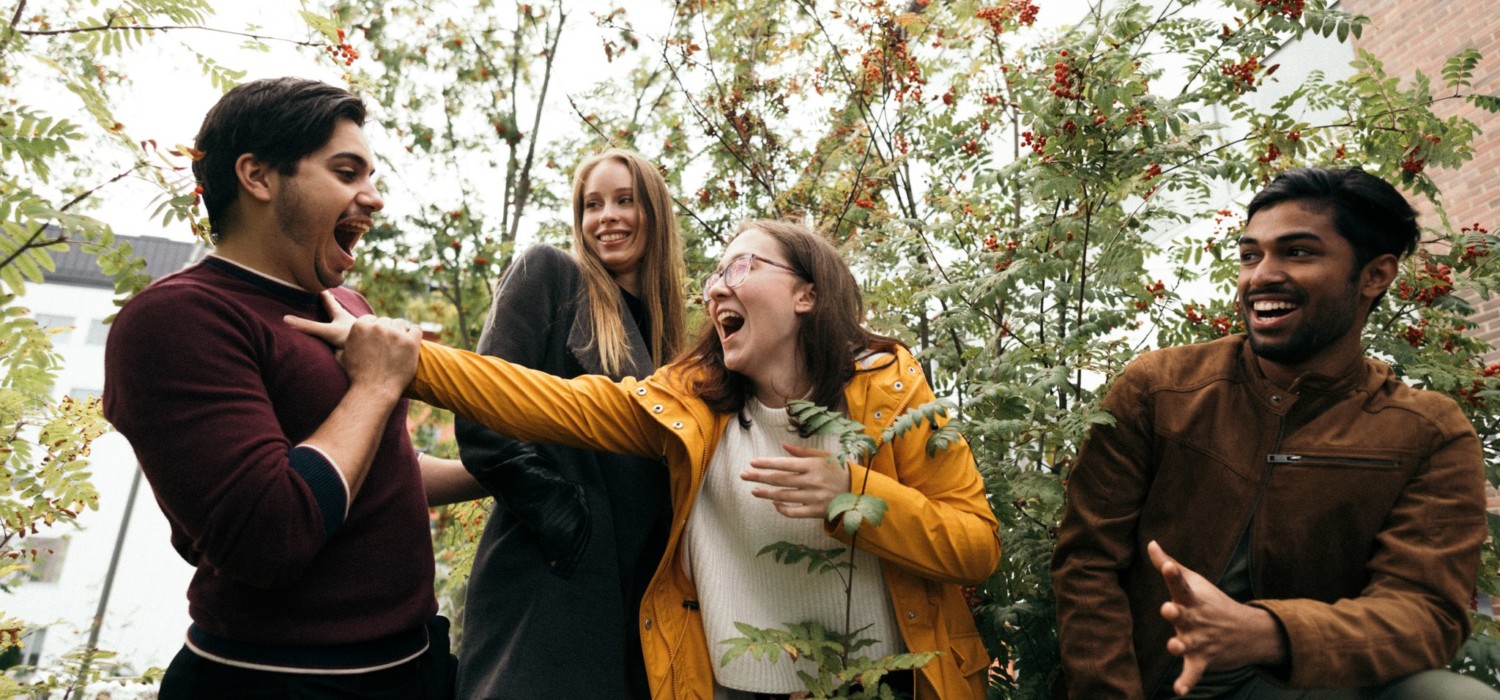 Nordic Star: TAMK Team Learning Summer Bootcamp
Tampere 8. – 19.8.2022
How to be a great team member?
How to make a group to become a team?
How to evolve a team into a competence-creating team?
These are relevant questions in the working life, and you will find the answers at our bootcamp. Welcome to Tampere, Finland in August – spend two awesome weeks learning about teamwork and enjoying Finnish summer activities!
Bootcamp was an amazing platform to discuss and learn about teamwork, team formation and human interaction. Definitely a useful course for all lovers of good teamwork.

Anonym feedback from a learner
The course had a great atmosphere and the interaction worked brilliantly! Even though I took part in the course for the second time, this time as an assistant coach, I got a lot of new insights especially in teamwork.

Maria Kukkula, Assistant Coach and a student
Application deadline is 31.5.2022!
Information about the bootcamp
Working life already uses teams as the basic units of the organization. Most of us work in different teams. This means that the basic teamwork skills should be mastered by everyone who are a part of working life.
We can see that the value is not anymore only in your teamworking skills but in your ability to make the whole team learn together and create new competence. This is what Team Learning is all about and it's a competence that sets you ahead the curve.
Finland is the leading country in pedagogical innovations and high quality education. This Bootcamp is a living example of pedagogical innovation as we combine various pedagogical approaches to bring you the top team learning experience with learning outcomes that will shape you into the future highflyer.
We will prove you the value of team learning by implementing the pedagogy of team learning itself in this course. You'll be learning by doing and being.
And that's not all. You will experience all this in the light and beauty of Nordic summer. We'll introduce to you the nature of Finnish summer and its traditional activities. Dead cold winters makes the summer of Finland a stunning circus of life.
We designed this intensive summer Bootcamp to set you on a path towards the mastering of Team Learning. In the spirit of team learning, you are responsible for your own learning; we will give you the keys to unlock your potential.
Course is organized by TAMK, which is one of the largest universities of applied sciences in Finland. TAMK's long traditions of implementing team learning have given us a coaching mandate you can easily rely on.
Participation fee is 1750 euros (incl. VAT) and it includes
Teaching and all materials
Accommodation at AhlmanEdu with breakfasts
A public transport ticket to move around Tampere city
Evening activities from Monday to Friday during the bootcamp
Please note! Travelling costs and other meals than breakfasts are not included in the participation fee.
This bootcamp is worth 3 ECTS if you wish to use it in your studies!
These meta skills are valuable for all nationalities and disciplinaries. Therefore, we hope to see a variety of university students (both bachelor and master) across the world and across the disciplinaries in this bootcamp.
Seats for only 25 learners!
8.8.-19.8.2022
Studying days are from 9 am to 4 pm. From Monday to Friday there are evening activities available to all participants.
Schedule 8.-14.8.2022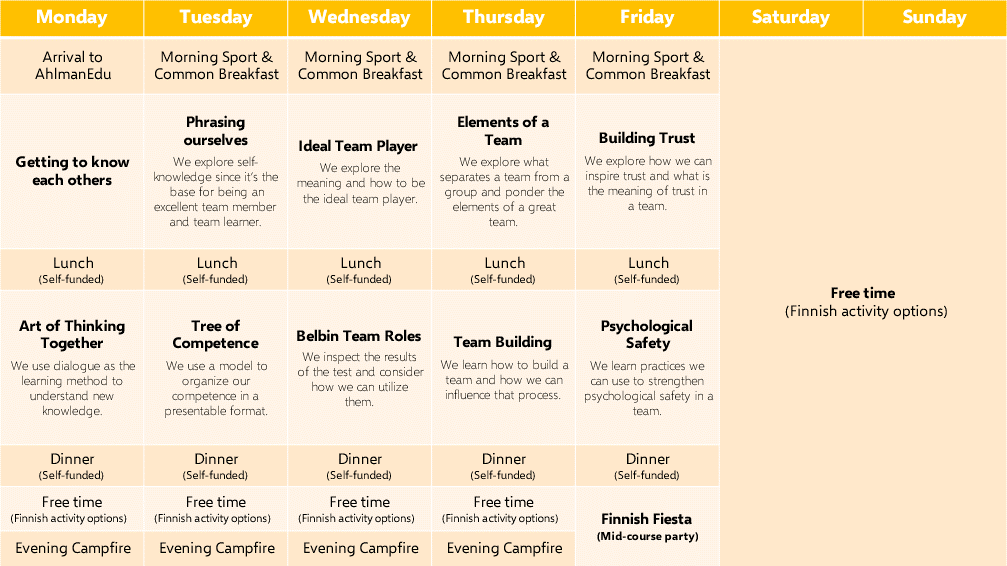 Schedule 15.-19.8.2022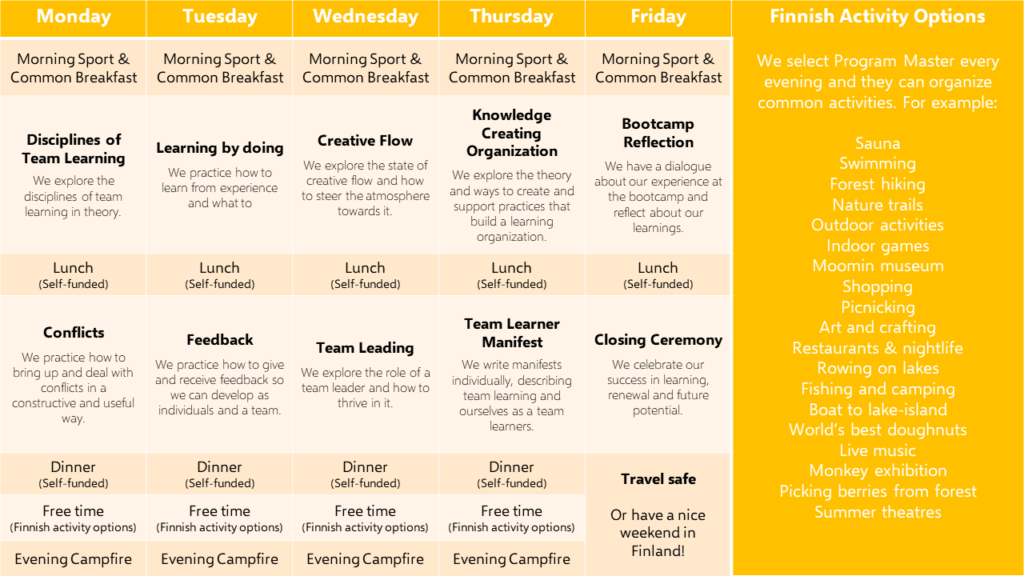 This is Finland!
Here are some inspirational and useful links to get to know Finland and Tampere, the city where the bootcamp is going to happen.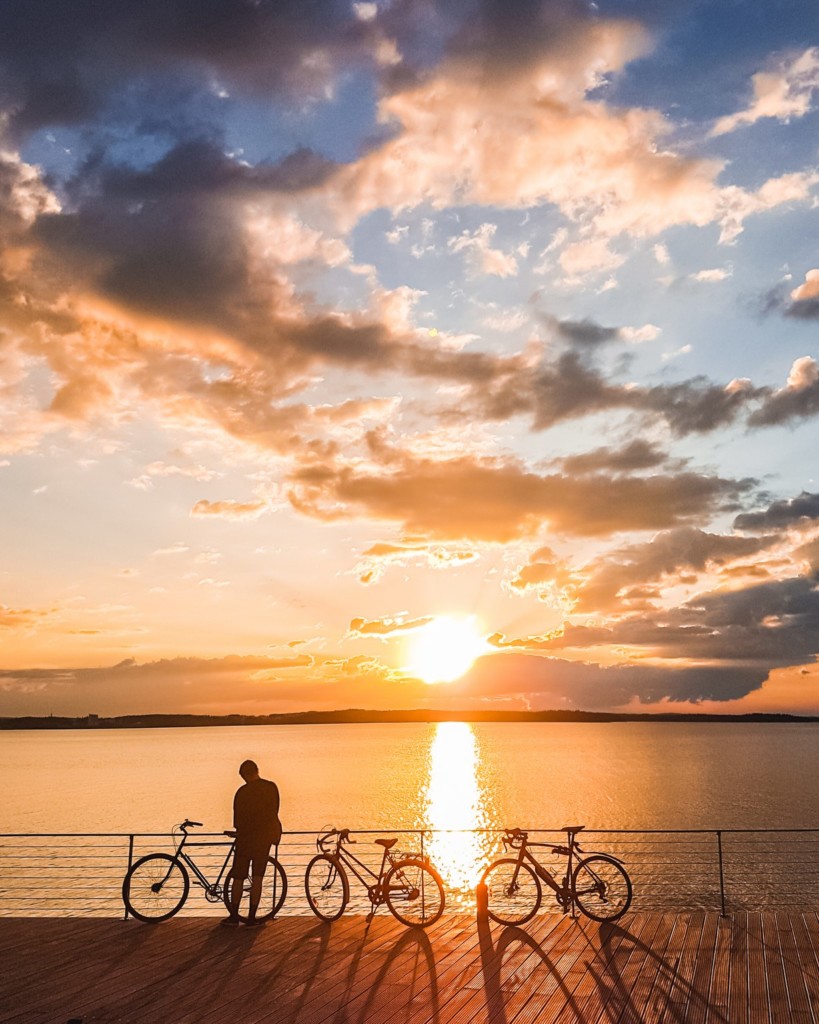 Contact
us
Application and administrative questions:
Coaching and content questions:
Welcome to Tampere in August 2022!