Sprint Innovation Festival
Design Thinking | Multidisciplinary team skills | Problem Solving | Prototyping and Testing | Working life challenges
Sprint Innovation Festival brings together students, companies and various organizations for a full week. Here's your opportunity to show your skills, meet potential employers and network with other students from various fields within the Tampere higher education community!
Sprint Innovation Festival includes a week-long intensive course and a pre-meeting/pre-assignment. During the course, teams of students will resolve real-world company challenges under a tight schedule using a variety of methods that require both creativity and problem-solving skills.
At the end of the course, the teams will present their ideas to a jury that selects the best ideas. The winning teams will be awarded at an end-of-course gala.
Sprint Intensive Festival can be combined with an online course exploring future trends, which carries 3 credits, in which case the total number of credits awarded to students is 5.
Sprint Innovation Festival is an intensive course during which you will team up with your fellow students from different fields to develop solutions to real-life cases provided by a variety of companies and organisations.
Coaches, experts and company representatives will guide you throughout the innovation project using a variety of methods and tools.

Upon completion of the course, you will:
have the knowledge and skills to launch and carry out an innovation process;
be able to turn an idea into a solution and sell it to a customer (pitching);
have the ability to work effectively in a multidisciplinary team and combine knowledge and expertise from different fields.
Sprint Innovation Festival is organized 15.-19.11.2021.
Book full days on each day on your calendar during the event week!
To pass the course, you must attend and take active part in the day-long sessions included in the Sprint Innovation Festival. You must analyse and reflect on the assignment independently and with your team members and ask questions to clarify the assignment. You must demonstrate your ability to generate and present ideas, develop solutions, provide feedback and contribute to debate and discussion within your team. You must be able to independently describe the process, stages and results of your team's innovation project.
A student will receive a failing grade if they miss more than one of the day-long sessions without presenting a medical certificate. A student who is unable to describe the stages, methods and results of the assignment may also fail the course.
Course information
Credits: 2 ects
Course code: NN00FH28-3003
Study method: Team work
Experience level: Start with these
Location: Online
Date: 15.11.–26.11.2021
Period: 2 / 2021-2022
Enrollment: 15.3.–29.10.2021
Organizer: HUBS
Enrollment
1) Register for Sprint in Lyyti 
Register form in Lyyti
2) Enroll also officially
TAMK student
Pakki + course code NN00FH28-3003
TAU students
Cross-institutional service + course code NN00FH283003
Save the date on your calendar and get ready for one of the best weeks in your studies!
Contact person
Contact person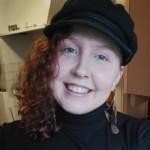 Sanna Tahlo
Producer
I am a producer, who is an expert of team learning and also very much into entrepreneurship. I ask the right questions, coach, facilitate, and have responsibility for our event production.
My heart beats for sports, learning, thinking and people.