HUBS recruits: Join our student team!
We are looking for new members to join our Growth Hackers -team. Apply latest 18th of June 2021. Our current team members; Essi, Maria, Jenni and Jussi are already eager to meet you!
Growth Hackers have an important role in promoting HUBS amongst the students of Tampere Universities.
As a team member of HUBS, each Growth Hacker gets the chance to enhance, depending on their own strenghts and interests, for example teamwork skills, performance skills, event production, sales & marketing and also coaching.
I joined Growth Hackers last fall. During the past year, I have been able to organize events, implement my ideas and get to know great people across campus boundaries! My development targets were especially teamwork, English language skills and performing. These and many other things, such as using Canva and assisting in courses, I got to train throughout the season.

English proficiency and performance were put to the test when I was able to host a Kahoot quiz in April for an event with participants from 19 different countries! HUBS's work community is wonderful, and things are done with a twinkle in the eye. I can only warmly recommend becoming a Growth Hacker!

Maria Kukkula
Growth Hacker
How to apply?
We are looking for your informal application where you
tell us about yourself and why you're interested in joining us as a Growth Hacker
describe how you would like to develop yourself during the next year
Qualification

s

You can apply for a Growth Hacker position if
you are a student of Tampere University or Tampere University of Applied Sciences
you have already attented Team Learning Bootcamp or you can participate the next Bootcamp 31.8.-1.9.2021
Working hours and compensation
As a Growth Hacker your work is flexible depending on your situation, for example studies. However, you will also need to adjust to the team's schedules and activities.
Contact person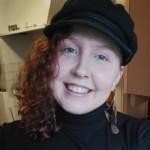 Sanna Tahlo
Producer
Send Sanna your informal application, latest 18th of June 2021.
Sanna is coaching the Growth Hacker team.
Working hours are 8 per week and we are hoping for your commitment to HUBS from September 2021 to May 2022. The compensation we pay for a Growth Hacker is 12,55 euros per hour.
Ask us!
If you want to know more about working as a Growth Hacker before clicking send on your application, we are here for you! Maria and Essi are happy to answer your questions and share their experiences from their journey at HUBS.
Contact person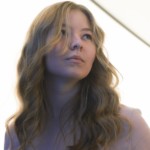 Maria Kukkula
Growth Hacker
Telegram: @EmAyKay
Team leader of the Growth Hacker team and second year biomedical engineering student.
A brave spirit always ready for new adventures and eagerly involved even in the craziest ideas.
Contact person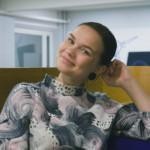 Essi Viertola
Growth Hacker
Telegram: @essiviertola

Assistant team leader of the Growth Hackers and second year lifelong learning and education student.
I believe in kindness, positivity and authenticity. My active and curious attitude guarantees that I find myself continuously in my uncomfort zone – and usually eventually enjoying it.