Mentor network
Connect with our experienced mentors to gain new perspectives on entrepreneurship.
What is mentoring?
The HUBS mentoring programme supports students on their journey to entrepreneurship. No matter if you are a budding entrepreneur or already have some entrepreneurial experience under your belt, our mentors are ready to help you.
Mentoring will provide with you with new perspectives and valuable insights for developing your business idea. To join the mentoring programme, you should already have a business idea in the making but you are not expected to have already launched a company. The HUBS mentoring programme focuses on entrepreneurship, the development of business ideas and the discovery of growth potential.
The mentor and mentee will generally meet 2-4 times according to their own schedule.
The conversations with my mentor were fruitful. I also want to say thank you for the opportunity to set personal goals for my studies and genuinely develop my expertise.

Tiina Väänänen
Student of health sciences at Tampere University
Who is the mentoring programme for?
You can join the HUBS mentoring programme if you are a student at Tampere Universities and looking to bounce your business idea off a seasoned professional.
You are ready to join the programme if:
you have an idea that you have polished by formulating at least a preliminary business plan;
you have identified a need: either a topic or a broader theme that you want to explore and develop with the help of an experienced business professional;
you are able and willing to commit to the mentoring process.
Follow these steps to connect with a HUBS mentor:
Book an appointment at our Sparring Clinic. Our coach will look into your situation and match you with a suitable mentor. The coach will also schedule a follow-up meeting with you two months ahead.
Contact your assigned mentor to agree on a meeting.
Once your mentorship has concluded (after two meetings or so), you will get together with your coach at the Sparring Clinic to provide feedback on your experience and plan your next steps.
Psst! The Y-Portfolio course offers you the opportunity to earn credits towards your degree for participating in the mentoring programme. Completing the course means you will keep a learning diary to record your insights and reflect on your learning. If you are interested in earning credits, we can talk some more during your initial appointment at the Sparring Clinic!
We've been very pleased with the mentoring experience! The two meetings with the mentor provided us not only with answers to our questions but also valuable development suggestions. Our mentor has also been extremely helpful outside of the scheduled meetings. The assigned mentor was an excellent match for us!

Otto Honkanen and Erik Keitaanniemi, students of information and knowledge management at Tampere University
Introducing our mentors
The HUBS mentor network is made up of leading professionals looking to support students at Tampere Universities. Overall, our network comprises more than 40 mentors, but you can learn more about some our mentors below!
Looking back on my time as a student, the teachings I remember best are the ones that were connected to real-world examples. The greatest thing about being a mentor is seeing the mentees being so excited and passionate about what they are doing, which in turn inspires me to do what I can to help them along. It feels good to be able to lend a helping hand.

Mikko Nurmi, Gofore, HUBS mentor
Meet some of our mentors
Our mentors are a diverse group of people. Some of our active mentors are introduced below. As our mentor network comprises more than 40 experienced professionals, we are sure to find the right match for you.
Contact person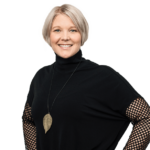 Johanna Raiskio
Unfair
Contact person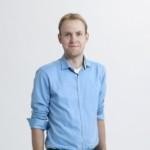 Mikko Nurmi
Gofore
Contact person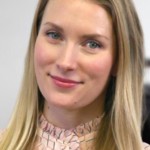 Bertta Häkkinen
Rekki
Contact person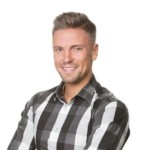 Mikael Juntunen
Catapult
Interested in becoming a HUBS mentor?
If you would like to help the change makers of tomorrow in their personal and entrepreneurial growth, contact HUBS coach Kaisa!
Contact person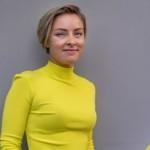 Kaisa Kokko
Coach
Experienced specialist in customer-oriented business and personnel development. Inspiring coach who believes in co-creation, culture of experimentation and design thinking.
Definitely the trip – not always the destination.