Summer Studies 2023

At HUBS, you can also take up to 17 ECTS worth of studies during the summer! Here you can find all the important information regarding the implementation of summer studies.
HUBS Summer Studies 2023
Our familiar 24H Online Library one-credit modules and the 5-credit Introduction to Entrepreneurship course are available during summer. Check our course offerings from the course calendar. The courses can be completed online at your own pace!
Take these 4 things into account during summer:
University (TAU) student: The Cross-study service will close on May 31st at 4pm. Apply for cross-study rights before that! Studies can be taken without cross-study rights, but credits cannot be obtained without it. The service will reopen on August 1st, 2023.
There will be delays in the review of studies during the summer.
The current course platforms on Moodle are open until August 31st. Complete your course work before that!
Our general email address, hubs@tuni.fi, will be on vacation from July 10th to August 6th.
---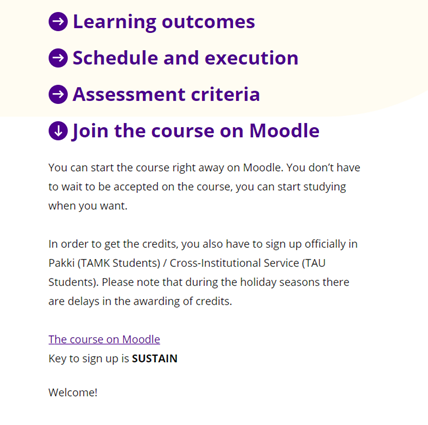 Each of our online courses has its own Moodle platform, where you can start your studies right away with the course code!
Have a great summer!
T: HUBS team