Do you want to understand Web3 technology, its purpose and future opportunities to solve various problems?
Web3 Masterclass is the new online course by The Good Cartel. The Good Cartel is on a mission to helps Finns learn and enter the world of Web3. Just like elements of AI did for Artificial Intelligence.
Learn with the leading Web3 experts
The Web3 Masterclass is built by leading Web3 Experts to help you learn the basics of blockchain, metaverse, NFT, DAOs and more with easy to follow video lessons. It is designed to help you stay ahead of the curve, find what opportunities these emerging technologies bring and what is means for your future.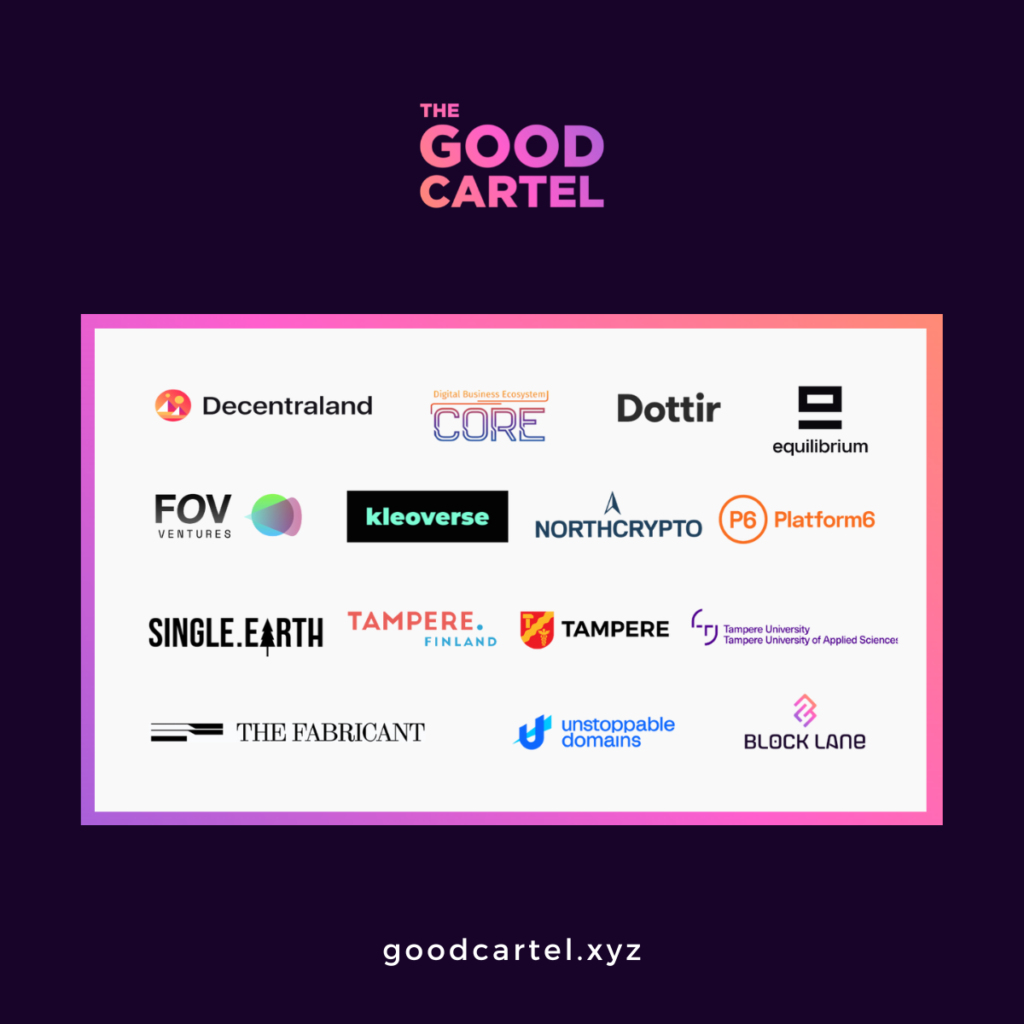 Course schedule
The course starts on January 31st 2023 and continues online on a rolling basis. Feel free to learn at your own phase. All course tasks are not compulsory but they are highly encouraged to upskill and learn by doing, this tasks include, but are not limited to, creating your digital wallet, claiming digital currency and exploring the Metaverse. There will be a Weekly Q&A Twitter Space, which will start on February 2023.
Sign up & get 1 course credit
More info and registrations at goodcartel.xyz. Please use your university email account to be eligible for bonuses. No prior Web3 knowledge or technical skills are required. The course is suitable for multiple majors, from business to marketing, from ICT to design. Upon completion you will receive a certificate you can use to qualify for 1 course credit.
Curriculum & Experts
Lesson 1 – Welcome! Your route to Web3 starts here – Sointu Karjalainen, Block Lane
Lesson 2 – What is Web3, why should you learn it and how it will disrupt industries? – Adriana Hoppenbrouwer, The Fabricant
Lesson 3 – Blockchains and smart contracts – Olli Tiainen, Equilibrium
Lesson 4 – Blockchain and cyber security – Tomi Dahlberg, DBE Core
Lesson 5 – Digital identities – Sandy Carter, Unstoppable Domains
Lesson 6 – The Metaverse – Marja Konttinen, Decentraland
Lesson 7 – Tokenization and sustainibility – Merit Valdsalu, SingleEarth
Lesson 8 – DAO's – Aleksi Löytynoja, Kleoverse
Lesson 9 – NFT's – Emma Kirjavainen
Lesson 10 – What is Bitcoin – Martin Wichmann, Crypto Expert
Lesson 11 – DeFi, CeFi and digital currencies – Ville Runola, Northcrypto
Lesson 12 – Marketing, commerse and business models in Web3 – Sointu Karjalianen, Block Lane
Lesson 13 – Regulation, IPs, tax – Otto Lindholm, Dottir Attorneys
Lesson 14 – Funding you project in Web3 – Petri Rajahalme, FOV Ventures
Lesson 15 – Future predictions and opprtunities for talens and startups – Mari Luukkainen, Icebreaker.VC
Lesson 16 – Closing and what's next – hackathons and mentoring in 2023 – Sointu Karjalainen, Block Lane
Course information
Credits: 1 ects
Study method: Independent work
Experience level: Start with these
Location: Online
Date: Non-stop
Organizer: The Good Cartel
Contact person
Contact person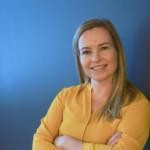 Marika Vuorenmaa
Team Leader
Enabler in heart and encourager by nature. I believe in building common entrepreneurial culture among TAMK and Tampere University.
A true optimist.