Summer Challenges 2021
Design Thinking | Multidisciplinary team skills | Prototyping and Testing | Working life challenges
Are you ready to solve interesting challenges by Glope Hope, together with a multidisciplinary team using Design Thinking and team learning?
In this summer edition of Innovation Challenges (6-8 ects) it's all about solving problems in real life project in a multidisciplinary team. You will learn to develop a concept and to use team learning to solve complicated problems. You will also develop valuable working life skills like performing, networking and successful team working.
This year our partner is Glope Hope, a true pioneer in circular economy and in creating uncompromisingly sustainable designs since 2003!
The course is built like an innovation process in practice and includes also materials and performing the outcome. If you want, you can complete this course as a part of your practical training.
I feel very supported by my team members and also by the coaches and assistant project managers. The atmosphere is very open and welcoming and it's easy to say if something is bothering me or not going as I wanted things to go.

Constant feedback has been very helpful and it makes it easier to make progress.

Feedback from a student
Summer Challenges 2020
The term innovation challenge refers to a practical project that enable you to develop your expertise and creativity, set goals and achieve them together with your team. You will gain first-hand experience of innovation projects and apply your acquired knowledge in practice.
During the course, you will resolve real-world challenges relating to the working life or the broader society and develop new creative solutions in multidisciplinary teams. The teams will also work together with the organization that provided the challenge – this summer Glope Hope. The challenges will be resolved by applying team learning methods.
Upon completion of the course, you will:
understand the design thinking principles in the context of an innovation project;
be able to test ideas with different target groups;
be able to consider the customer perspective when resolving challenges;
be able to work effectively in a multidisciplinary team;
be able to challenge your own thinking and trust your team;
receive feedback about your strengths, competencies and expertise;
be able to pitch your solution in English.
This course is executed like a proper summer job / internship so please prepare to work on weekdays (Monday-Friday), each day from 9 to 15. Book your calendar for this course during 10.5.-24.6.2021!
To pass the course, you must demonstrate your understanding of the innovation challenge provided by a customer and team up with your fellow students to address the challenge. You will be expected to generate potential solutions, plan the testing of ideas, and develop ideas into functional solutions. You and your team must propose diverse solutions to the customer.
A student will receive a failing grade if they are not able to independently describe the importance and purpose of the course learning outcomes for his or her learning and that of the team. A student will fail the course if they do not contribute to the activities set out in the team's project plan and to resolving the provided challenge.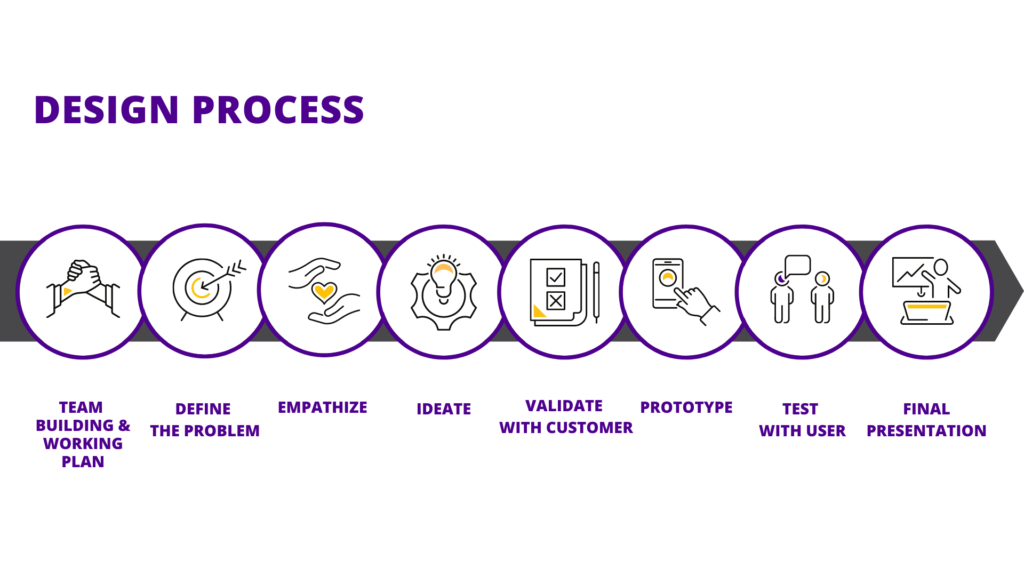 Minttu, Joni and Raul were super nice coaches, helpful and have a lot of valuable information. We as students were treated as valuable assets rather than nuisances which I appreciate a lot. I liked the workshops the coaches held, especially the ones held by Raul.

I loved the fact that the course was remote work since I would've not been able to take part if "real life" participation would've been required. Overall, the course was organized amazingly well and I definitely will recommend HUBS in the future!

Feedback from a student
Summer Challenges 2020
Course information
Credits: 6-8 ects
Course code: NN00FD73-3013
Study method: Team work
Experience level: Practice your skills
Location: Online
Date: 10.5.–24.6.2021
Enrollment: 9.3.–3.5.2021
Organizer: HUBS
Enrollment
Enroll to Summer Challenges 2021 with the course code NN00FD73-3013. 
TAMK student: Pakki
TAU student: Through cross-institutional study services 
If you plan to include the course in your practical training, please make sure the applicability to your degree with your teacher first!
After you've made sure the practical training is applicable, in addition to the course enrollment, fill this Agreement form on practical training: https://lomake.tamk.fi/lomakkeet/31490/lomake.html
Contact person
Contact person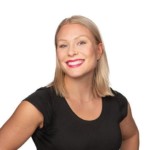 Minttu Ripatti