Startup Experience Pre-incubator
Creating a business model | Developing an idea | Multidisciplinary team skills | Pre-incubator | Prototyping and Testing
Take your business idea and your team to the next level!
Startup Experience is a pre-incubator for teams. It combines team coaching and individual development with the development of ideas and business activities.
As Startup Experience is intended for teams, we are especially looking for existing teams with an existing business idea to join the course.
The course will support the teams on their first steps towards entrepreneurship. You will receive support for building a successful team and for developing and refining your business idea. The pre-incubator will help teams take a giant leap in developing their business idea. In addition, the teams will expand their knowledge and gain experience of building and working effectively with a world-class team.
The course contents will be designed on a case by case basis depending on the needs of teams and the stage of their business idea. The course will include mandatory online lectures that explore business expertise, the agile development of business ideas and the different forms of entrepreneurship. In addition, you will expand your knowledge by reading literature, articles and other online materials (such as MOOC courses). You will apply your acquired knowledge in practice, for example, by carrying our experiments, drawing up plans and conducting tests.
After completing Startup Experience you will:
understand entrepreneurial phenomena and working methods and be familiar with the different forms of entrepreneurship
be able to identify challenges and develop solutions as part of a multidisciplinary team and take ideas further from the perspective of value creation
be able to apply agile development tools to develop your business idea
understand the building blocks of a successful business and have the ability to apply your knowledge to develop your business idea
understand the principles of sustainable and responsible business and be able to apply these principles to your business idea
have the ability to work constructively and responsibly in a multidisciplinary team and have the ability to lead a team and yourself and develop solutions
be able to use creative problem-solving methods
be able to independently develop your competencies
be able to work systematically and consistently under pressure
have developed your presentation and sales skills and your ability to pitch your business ideas.
The course includes online lectures and independently studied materials. In addition, your team will participate in regular training sessions to discuss the different themes of the course and to share the knowledge and experiences learned among the teams participating in the course. Your team will also receive coaching and support from both the course's lead coach and a mentor pre-appointed for your team, with whom you will meet 4-8 times during the pre-incubator.
This course also include literature and related lectures / seminars.
At the end of the course the team will report on their own development and results as agreed with the coach in charge.
Team sessions online on Wednesdays from 12.30-15.30.
24.3.
31.3.
7.4.
14.4.
21.4.
28.4.
5.5.
12.5.
To pass the course, you must demonstrate your ability to work independently towards your team's goals. You and your team will be expected to define the goals, work towards them and assess your progress from qualitative and quantitative perspectives. At the end of the course, you and your team will have developed your business idea and tested it from a customer perspective.

A student will receive a failing grade if they are not able to plan and carry out the assignment described in the course requirements together with his or her team, or if he or she is not able to independently describe the importance and purpose of the course learning outcomes for his or her learning and that of the team.
Course information
Credits: 5 ects
Course code: NN00FA94-3005
Study method: Team work
Experience level: Test your idea
Location: Online
Date: 24.3.–12.5.2021
Period: 4
Enrollment: 2.2.–17.3.2021
Organizer: HUBS
Enrollment
Registration for the 4th period implementation: Enroll here. Please note that you will enroll as a team and fill the form only once for the whole team.
Enroll also officially
TAMK students: Pakki
TAU students: Cross-institutional service
Course code is NN00FA94-3005.
Contact person
Contact person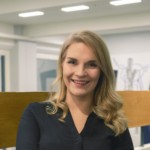 Anna-Elina Pekonen
Coach
I will be on study leave from 1st of October. I will return in the summer of 2023 – see you then! 🙂
Coaches
Contact person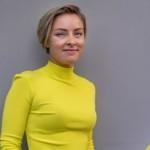 Kaisa Kokko
Coach
Experienced specialist in customer-oriented business and personnel development. Inspiring coach who believes in co-creation, culture of experimentation and design thinking.
Definitely the trip – not always the destination.
Contact person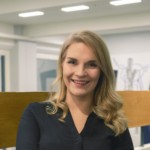 Anna-Elina Pekonen
Coach
I will be on study leave from 1st of October. I will return in the summer of 2023 – see you then! 🙂