Innovation Challenges
Multidisciplinary team skills | Problem Solving | Prototyping and Testing | Working life challenges
Innovation Challenges is all about solving problems in real life projects in multidisciplinary teams. You will learn to develop a concept and to use team learning to solve complicated problems. You will also develop valuable working life skills like performing, networking and successful team working.
The course is built like an innovation process in practice and includes also materials and performing the outcome. The challenge can be the sustainable development of an industry or the market situation modified by COVID-19, for example.
The term innovation challenge refers to a practical project that enable you to develop your expertise and creativity, set goals and achieve them together with your team. You will gain first-hand experience of innovation projects and apply your acquired knowledge in practice.
Information about the cases / clients coming later, stay tuned!
During the course, students will resolve real-world challenges relating to the working world or the broader society and develop new creative solutions in multidisciplinary teams. The teams will also work together with the organisation that provided the challenge (internal or external partner). The challenges will be resolved by applying team learning methods.
Upon completion of the course, you will:
understand the design thinking principles in the context of an innovation project;
be able to test ideas with different target groups;
be able to consider the customer perspective when resolving challenges;
be able to work effectively in a multidisciplinary team;
be able to challenge your own thinking and trust your team;
receive feedback about your strengths, competencies and expertise;
be able to pitch your solution in English.
This implementation of Innovation Challenges (8.3.-29.4.2021) will be held on Tuesdays and Fridays from 12.15 am to 2pm.
To pass the course, you must demonstrate your understanding of the innovation challenge provided by a customer and team up with your fellow students to address the challenge. You will be expected to generate potential solutions, plan the testing of ideas, and develop ideas into functional solutions. You and your team must propose diverse solutions to the customer.
A student will receive a failing grade if they are not able to independently describe the importance and purpose of the course learning outcomes for his or her learning and that of the team. A student will fail the course if he or she does not contribute to the activities set out in the team's project plan and to resolving the provided challenge.
Course information
Credits: 5 ects
Course code: NN00FD73-3009
Study method: Team work
Experience level: Practice your skills
Location: Online
Date: 8.3.–29.4.2021
Enrollment: 7.1.–5.3.2021
Organizer: HUBS
Contact person
Contact person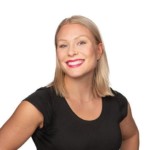 Minttu Ripatti
Coaches
Contact person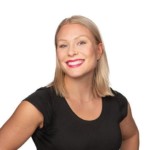 Minttu Ripatti