From Idea to Startup
Creating a business model | Developing an idea | Multidisciplinary team skills | Pre-incubator | Prototyping and Testing
This 8 week long pre-incubator will open up the myths and possibilities of the world of startups!
Have you ever wondered what it means to be an entrepreneur in a startup?
Is it clear to you what is meant by the concept of a startup or what is a startup-like business?
Would you like to better understand the world and ecosystem of startups?
Have you maybe considered startup entrepreneurship as a path you would like to take or try at some point in your working life?
Our pre-incubator, From Idea to Startup, is a great first safe step towards entrepreneurship and an inspiring environment for startup-like experiments!
While waiting for this course to start, you can already get to know startup terms with the help of Tribe's Startup Dictionary.
From Idea to Startup is a pre-incubator for teams. It combines team coaching and individual development with the development of sustainable ideas and business activities.
The course will support teams on their first steps towards entrepreneurship. You will receive coaching for building a successful team and for developing and refining your business idea. The pre-incubator will help teams take a giant leap in developing their business idea. In addition, the teams will expand their knowledge and gain experience of building and working effectively with a world-class team.  
Important!
As this course is primarily meant for existing teams, the recommendation is an existing business idea and/ or team.
The students and the coach tailor the exact content based on team specific / individual needs. Course includes mandatory lessons on lean methodology and startup development. In addition, teams are instructed to read articles, literature and study other online materials on relevant entrepreneurial themes (for example MOOC-courses). The gained knowledge is then applied to practice via various validations, evaluations and business plans.
Each team has training sessions, where acute startup development topics are handled in a dialogue as well as teams get to share their progress, ask for advice and receive coaching. Coaches, team colleagues and working life mentor support the process from idea to startup along the way. Student will draw a study plan and reports the results in separately agreed manner (goals, outcomes and working hours documented).
After the course, you:
can apply lean development tools in enhancing a business idea
can apply value creation logic for developing your business idea
understand the principles of sustainable business and can apply these
have the ability to work constructively and responsibly in a multidisciplinary team
have the ability to lead a team and yourself and develop solutions
be able to independently develop your own and your team's competencies
be able to work systematically and consistently under pressure
have developed your presentation and sales skills and your ability to pitch your business ideas.
During the course 7.3.-30.4.2022 we'll have sessions together with all teams and coaches on Wednesdays at 12:15-16:00.
Depending on the outcome of the participants, we'll meet either at Hervanta campus or TAMK Main campus in Kauppi.
Approved when student has demonstrated independent and self-conducted work towards her/ his own goals. They have set the goals, worked persistently towards them and evaluated the outcome bot in quality and quantity.

Failed if student has not succeeded in planning and producing the self-development process. They have not mastered the learning targets in a way that could describe the meaning and progress in self-development.
Course information
Credits: 5 ects
Course code: NN00FP50-3004
Study method: Team work
Experience level: Test your idea
Location: Hervanta, TAMK, Kauppi
Date: 7.3.–30.4.2022
Period: 4 / 2021-2022
Enrollment: 12.4.2021–21.2.2022
Organizer: HUBS
Enrollment
1) Enroll officially
TAMK student
Pakki + course code NN00FP50-3004
TAU students
Cross-institutional service + course code NN00FP503004
2) Registrate also as a team via Lyyti
Registration for the 4th period implementation: Lyyti-registration coming up later.
Please note that you will enroll as a team and fill the form only once for the whole team.
Contact person
Contact person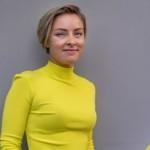 Kaisa Kokko
Coach
Experienced specialist in customer-oriented business and personnel development. Inspiring coach who believes in co-creation, culture of experimentation and design thinking.
Definitely the trip – not always the destination.