eBridge Alliance is an international network of entrepreneurial universities and incubators that fosters the development of innovative and impactful startups and solutions.
Take your innovative idea to the next level!
eBridge is open to
students, young professionals, teams or early-stage startups.
You will be matched with other international eBridge members to skyrocket your topic-related ideas to the next level. Coaches, resources and an entrepreneurial community will be at your reach to support you along the journey.
Thinh Nguyen, International Business student in TAMK, participated the eBridge Alliance program in January-March 2021.
What's in it for you?
Any student, young professional, team or early-stage startup who is seeking to develop their idea related to one of the topics or entrepreneurial drive in an international, innovative setting.
The topics include CIRCULAR ECONOMY, MANUFACUTURING, MOBILITY, HEALTH & FOOD.
In this year's edition, "Start for Future", you will be supported by coaches, EIT experts (European Institute of Innovation and Technology) and mentors that will guide you. eBridge Alliance is for anyone who wants to learn more about the entrepreneurial mindset. We encourage every and any discipline to apply.
eBridge Alliance understands that Tampere Students are on Summer holiday during this time frame. However, this stage is completely online (so you can work from anywhere) and requires about 5-6 hours of commitment per week (or more depending on team needs!). During this stage, you get to know other members of the eBridge Alliance to see how your needs fit with the needs of others, to find compatible matches for a startup team. For example, one team may be looking for an engineer to help them with development, while a different team may be seeking a business student for concept development.
Once your startup team has formed, the eBridge Partner Incubators worldwide will be presented to you. Depending on your specifications, your team will be matched with one or two of these incubators, where you will continue to develop your concept (virtually or in-person). This provides you with a way to explore new ecosystems and receive a variety of feedback. In the Co-Creation phase, you may be matched with an industry partner to receive input from experienced partners from your industry segment.
Course information
Credits: 5-10 ects
Study method: Team work
Experience level: Practice your skills
Location: Online
Date: 1.7.2021–28.2.2022
Enrollment: 1.5.–10.6.2021
Organizer: eBridge Alliance
Enrollment
If you're interested to join eBridge, contact HUBS coach Kaisa latest 10.6.2021!
Contact person
Contact person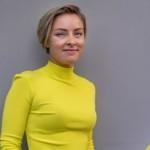 Kaisa Kokko
Coach
Experienced specialist in customer-oriented business and personnel development. Inspiring coach who believes in co-creation, culture of experimentation and design thinking.
Definitely the trip – not always the destination.