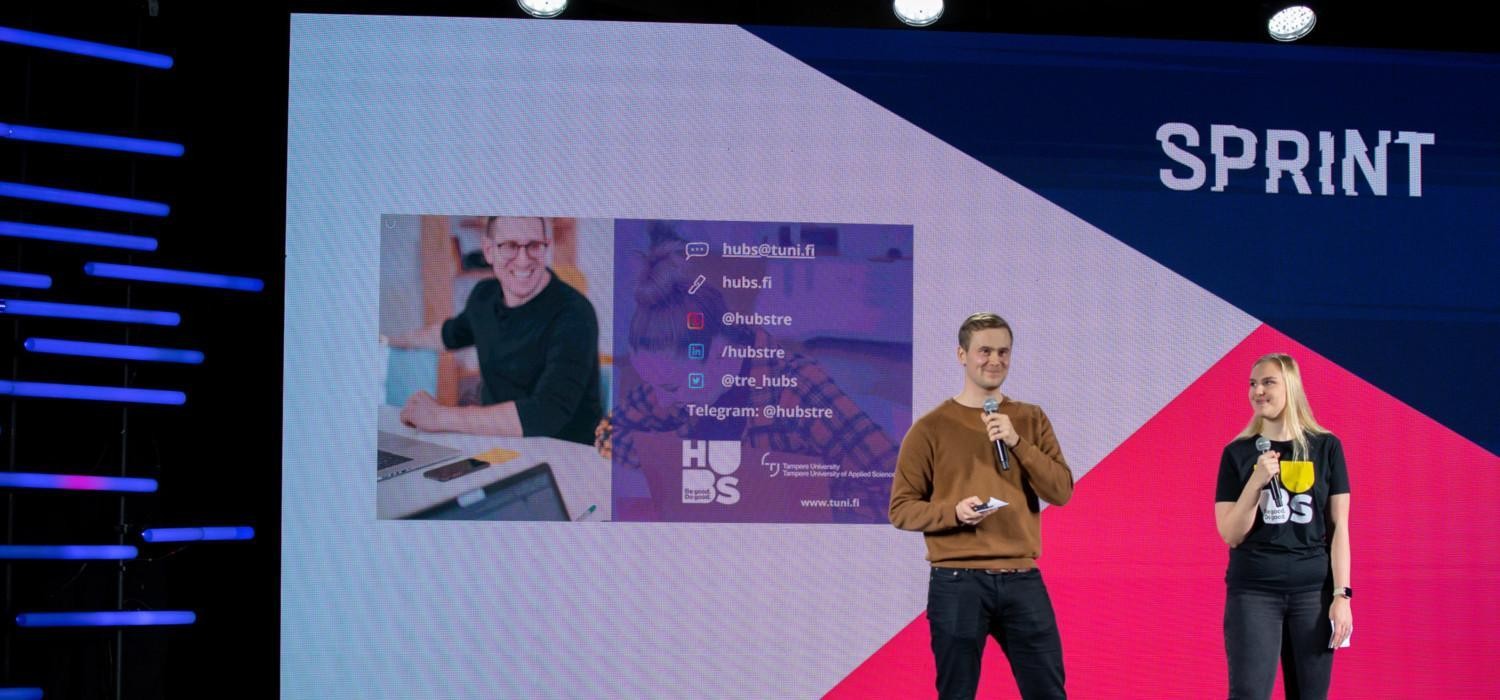 Event info
All the relevant information about the event week – you can find it here.
Sprint will be organized 7.-11.11.2022
This year, Sprint Innovation Festival will take place as a hybrid event. Most of the student teams work on site at TAMK's main campus in Kauppi, and some teams work online. On Friday, the final pitches will be held at Tampere University's City centre campus. The final pitches of teams working online are organized in Zoom.
Pre-Sprint on Tuesday 1.11.2022
Pre-Sprint will be held online on Tuesday 1st November 2022, the week before Sprint. At this event, the student teams get to know each other and orientate on the program and working methods of the actual event week.
Sprint enrollment has closed 27th of October. Student, with questions on participation, please contact sprint@tuni.fi.
Contact person
Sprint tiimi | Sprint Team
Questions about Sprint?
Contact Sprint team and we'll work it out!
Partners and challenges 2022
There will be interesting challenges to solve from companies and organizations operating in different fields. Most of the challenges are on site at TAMK's Kauppi campus and fourchallenges are implemented as online work.
In the autumn, students participating Sprint will be able to wish for the most interesting challenges, and we try to take those wishes into consideration while dividing the student teams.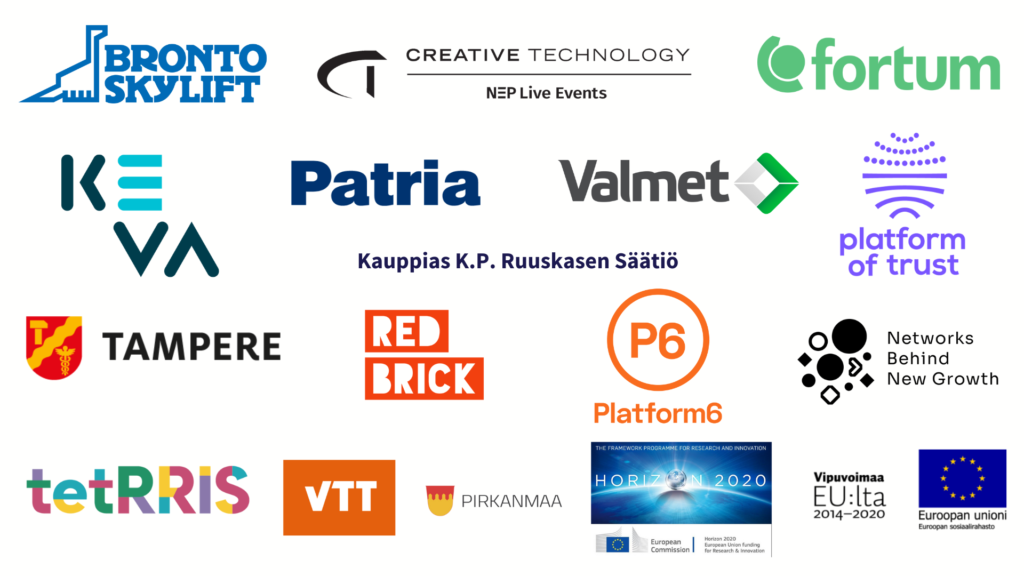 Challenges on campus
Monimuotoisuuden vahvistaminen julkisen sektorin organisaatiossa
Live-haaste | Kieli: suomi
Miten lisätä monimuotoisuutta julkisen sektorin organisaatioon, jossa on suhteellisen pysyvä henkilöstörakenne (pitkät työurat ja vähäinen vaihtuvuus)?
Me Kevassa olemme tunnistaneet, että monimuotoisuuden lisääminen on tärkeää, asiakaskuntamme on muuttunut ja muuttuu edelleen.
Haastamme teidät miettimään luovia ja villejäkin ideoita ja toimintamalleja monimuotoisuuden vahvistamiseen – jotain sellaista, mitä emme ole vielä itse keksineet! Uudet ideat voivat olla pieniä tai suuria arjen tekoja, muutakin kuin rekrytointi. Luovuuden ja villien ideoin lisäksi arvostamme konkretiaa ja mahdollisuutta viedä ratkaisut käytäntöön.
Keva on Suomen suurin työeläkevakuuttaja. Huolehdimme kunta-alan, hyvinvointialueiden, kirkon, valtion, Kelan ja Suomen Pankin henkilöstön eläkeasioista sekä kunta-alan eläkkeiden rahoituksesta ja sijoituksesta.
Kevalaisina teemme tärkeää ja merkityksellistä työtä: pidämme huolta niiden ihmisten työeläketurvasta ja työkyvystä, jotka huolehtivat meidän suomalaisten hyvinvoinnista, kasvatus- ja opetustoimesta, terveydenhuollosta, turvallisuudesta, infrastruktuurista ja hallinnosta.
Ratkaise maailman ongelmia
Live-haaste | Kieli: suomi
Ympäröivä maailma muuttuu ja se on täynnä mahdollisuuksia. Toisaalta on myös monta ongelmaa ratkaistavana. Oletko miettinyt miksi ilmastonmuutosta ei torjuta tarpeeksi tehokkaasti? Haluaistiko löytää arkipäivän keinoja ihmisten kulutustottumusten hillitsemiseen tai pystyä keksimään innovaatioita paremman maailman rakentamiseksi?
YK on nimennyt 17 kestävän kehityksen tavoitetta, joihin sekä kehittyvien että kehittyneiden maiden tulisi tarttua vuoteen 2030 mennessä. Listalla on mukana sukupuolten tasa-arvon parantaminen, köyhyyden torjuminen, vastuullinen kuluttaminen ja tuotanto, ilmaston muutoksen torjuminen, laadukkaan koulutuksen tuottaminen sekä puhtaan veden turvaaminen.
Tässä toimeksiannossa tiimi tuottaa viikon aikana startup idean, joka liittyy jonkin maailmaa ravistelevan ongelman ratkaisemiseen. Tiimi itse valitsee, mihin haasteeseen haluavat ratkaisun tuottaa. Sprint Innovation Festival viikon jälkeen tiimin on mahdollista saada apua idean jatkokehittämiseen halutessaan. Haasteen tukijoina toimivat Platform 6 ja Red Brick.
Suomen suosituin tapahtumakaupunki
Live-haaste | Kieli: suomi
Tampere on Suomen suosituin tapahtumakaupunki monella mittarilla. Tampereella järjestetään vuosittain satoja tapahtumia ja lukuisia kansainvälisiä suurtapahtumia. Ensi vuonna suurimmat tapahtumat Tampereella ovat jääkiekon MM-kisat sekä yli 30-vuotiaiden urheilijoiden European Master Games. Molemmat tapahtumat vetävät kaupunkiimme tuhansia katsojia ja urheilijoita. Tampere toimii hyvin aktiivisesti hakemalla tapahtumien järjestäjäksi, avustamalla tapahtumia, luomalla tapahtumille parempia olosuhteita sekä kehittämällä kaupungin infrastruktuuria.
Tampere haluaa olla aktiivisesti mukana erilaisissa tapahtumissa ja varsinkin niin kutsutuissa suurtapahtumissa hyödyntää tapahtumien näkyvyyttä myös kaupunkikuvassa. Millä tavoilla parannamme Tampereen mainetta tapahtumien kaupunkina ja luomme uusia mahdollisuuksia erilaisten tapahtumien kaupunkinäkyvyyteen? Miten otamme erityisesti opiskelijayhteisön mukaan ja edistämme heidän näkyvyyttään ja läsnäoloaan osana suurtapahtumia?
Kohti hiilineutraalia korkeakouluyhteisöä
Live-haaste | Kieli: suomi
Tampereen korkeakouluyhteisö, eli Tampereen ammattikorkeakoulun ja Tampereen yliopiston muodostama kokonaisuus, tavoittelee hiilineutraaliutta vuoteen 2030 mennessä.
Korkeakouluyhteisö on toteuttanut hiilijalanjälkilaskennan jo kolmena peräkkäisenä vuonna ja päästöjen vähentämistoimia mietitään ja osin toteutetaankin jo.  
Päästöjen vähentämistoimilla päästään kuitenkin vain tiettyyn rajaan asti: kokonaan hiilineutraaliuteen pääsemiseksi tarvitaan muitakin toimia. Näitä voivat olla mm. toimet hiilikädenjäljen lisäämiseksi ja viime kädessä myös päästöjen kompensointi on tarpeen. Erilaisia yrityksiä, jotka tarjoavat kompensointipalveluita alkaa olla markkinoilla, mutta yhtenäisiä standardeja tai säännöksiä kompensointiin ei vielä ole, joten markkinat ovat aika villejä.
Tässä toimeksiannossa innovoidaan tapoja ja mahdollisuuksia hiilineutraaliuteen pääsemiseksi luotettavalla tavalla. Auta meitä kantamaan vastuuta maailmasta! 
Digitaalinen vihreä siirtymä Pirkanmaalla
Live-haaste | Kieli: suomi
Digitaalinen murros etenee yhdessä teknologioiden, kuten IoT, tekoäly, kyberfyysiset järjestelmät, digitaalinen kaksonen, lisätty ja virtuaalitodellisuus (vrt. Metaverse), kehityksen kanssa. Uudet teknologiat ovat myös keskeisiä työkaluja yhteiskunnallisiin haasteisiin vastaamisessa, kestävämmän teollisuuden ja elinvoimaisempien elinympäristöjen kehittämisessä. Murrokseen tarvitaan niin teknologisia kuin sosiaalisia innovaatioita.
 Digitaalisen murroksen toteuttaminen on kasvavien vastuullisuuden ja kestävän kehityksen paineiden alla. Murros on toteutettava puhtaammin, yhdenvertaisemmin ja tehokkaammin. Vaikka digitalisaatio tuo valtavia mahdollisuuksia, siihen liittyy myös erilaisia ristiriitaisiakin eettisyys- ja kestävyyskysymyksiä, kuten kasvavaan energiatarpeeseen liittyvät ympäristövaikutukset tai datan hyödyntämiseen liittyvät huolet.  
 Haastamme sinut visioimaan Pirkanmaan kestävän kehityksen mukaista digitaalista tulevaisuutta 10–20 vuoden aikajänteellä. Millaisia ratkaisuja digitaalisen vihreän siirtymän toteuttamiseen tarvitaan? Miten viedä eteenpäin eettistä virtuaalista Pirkanmaata? Voit pohtia ratkaisuja niin teollisuuden, tietyn sektorin kuin julkisten palveluiden (kuten terveydenhuolto) näkökulmasta, tai rajautua esimerkiksi yhteen teknologiaan kuten metaverse tai tekoäly. 
 Esittele ratkaisuun liittyvien keskeisten toimijoiden roolit sekä muut digitaaliseen siirtymään liittyvät sidosryhmät ja tavat niiden osallistamiseksi. Esittele ratkaisun vaikutuksia, ja kuvaa kestävyyteen ja eettisyyteen liittyvät haasteet ja miten ne tulee ratkaista. Ehdotukset otetaan huomioon Pirkanmaan digitalisaatiostrategian kehityksessä.
TetRRIS on Horisontti 2020 -rahoitteinen hanke, jossa neljä projektissa mukana olevaa aluetta etsii uusia tapoja alueellisen vastuullisen tutkimus- ja innovaatiotoiminnan kehittämiseen, keskittyen erityisesti älykkään erikoistumisen kärkialoihin konkreettisten pilottikokeilujen avulla. Projektiin mukaan valikoituneet alueet ovat Pirkanmaa, Karlsruhe (Saksa), Cantabria (Espanja) ja Szeged-Timisoara (Unkari-Romania). Projektin keskiössä on yhteiskunnallisiin haasteisiin vastaaminen alueellisesti alueiden ominaispiirteet ja tarpeet huomioiden. Projektikonsortiota Pirkanmaalla edustavat Pirkanmaan liitto sekä VTT, joka toimii myös koko hankeen koordinaattorina.
Pirkanmaan liitto on 23 kunnan kuntayhtymä ja aluekehittämisorganisaatio, jonka toiminta-alue on koko Pirkanmaan maakunta. Pirkanmaan liitto edistää alueen elinvoimaisuutta ja hyvinvointia monin eri tavoin. Toiminnan keskiössä on vuoropuhelu alueen eri organisaatioiden, kuntien ja toimijoiden kesken, sekä vahva keskusteluyhteys EU- ja valtionhallintoon.
VTT on yksi Euroopan johtavista tutkimuslaitoksista. Omistajamme on Suomen valtio. Tehtävämme on edistää tutkimuksen ja teknologian hyödyntämistä ja kaupallistamista elinkeinoelämässä ja yhteiskunnassa. Käännämme tieteen ja teknologian avulla suuria globaaleja haasteita yritysten ja yhteiskunnan kestäväksi kasvuksi. Tuomme yhteen ihmiset, yritykset, tieteen ja teknologian ratkaistaksemme aikamme suurimpia haasteita. Näin luomme kestävää kasvua, työpaikkoja ja hyvinvointia ja tuomme eksponentiaalista toivoa maailmaan.
Sustainable workplace 2030 in industrial sector
Live-challenge | Language: English
We want students to discover and ideate what a sustainable and green workplace in the industrial sector should look like in 2030.
What does a sustainable workplace in 2030 look like from the personnels' perspective? Values & ethics, physical and social environment, employee benefits, something else?
On the other hand, what does a sustainable and green workplace in 2030 look like from operations' perspective? Emission & waste, carbon footprint, energy solution & consumption, something else?
We challenge you to ideate new solutions and create a versatile vision of a sustainable workplace in 2030. Choose a perspective for your work in order to create solutions we could take into action!
Bronto Skylift is a trusted global supplier of truck-mounted hydraulic platforms. We design, manufacture, sell and service appliances for rescue and firefighting, as well as for industrial access. During the past 50 years, we have delivered over 7,000 platform units to fire brigades and industrial customers throughout all the continents in more than 120 countries. Our headquarters and production plants are situated in Finland. We also have subsidiaries in Germany, Sweden, Switzerland and the US. The company is part of the Japan-based Morita Holdings Corporation.
Tampere – the best place to live and stay for internationals
Live-challenge | Language: English
Have you ever dreamed of stepping in the shoes of a mayor of a great city for a day or two? Now is your time to shine in those shoes and help make Tampere an even cozier home for all internationals. You may know that Finns choose Tampere as the most loved city in Finland year by year. We want the internationals to feel the same. Mayor of Tampere launches a new Welcoming City program next year to help internationals to live and stay in Tampere. How would you advise her? Unleash your creativity and let your ideas fly!"
Emphasizing electricity consumption in everyday life
Live-challenge | Language: English
At Fortum we drive change where it matters. We are a European energy company providing our customers with electricity, gas, heating and cooling as well as smart solutions to improve resource efficiency. Together with our subsidiary Uniper, we are the third largest producer of CO2-free electricity in Europe. With around 20,000 professionals and activities in more than 40 countries, we have the competence and resources to grow and to drive the energy transition forward. We strive to make an impact through a culture of open leadership, curiosity and continuous improvement. Do you want to take an active role for a cleaner world?
Many people still think that electricity just comes out from the plug, and do not bother too much how much electricity they are consuming. Since everyone's effort is needed to tackle the climate change, Fortum wants to activate consumers to consume less electricity and increase their understanding and impact. What new and innovative use cases can be identified regarding making electricity consumption a more concrete and relevant part of everyday life (homes, workplaces, mobile apps, online services etc.)? What would motivate consumers to consume less electricity and increase their understanding and impact, both as individuals and as communities/user groups?
Evolution by Revolution Now – ideate the social enterprise of your dreams!
Live-challenge | Language: English
Go for it and make a plan! What are your dreams that add value and make real impact to our life?

Social enterprises are businesses which trade for a social or environmental purpose. Social enterprises contribute to reducing economic inequality, improving social justice and to environmental sustainability.
We challenge you to create a social enterprise and test its viability during the innovation week. The New Growth develops network-like cooperation between different organizations and actors. The goal is also to support the creation of new types of work and entrepreneurship paths. By challenging the students to ideate a social enterprise we want to see what kind of new businesses could be born in Tampere region!
There are more than 1700 social enterprises in Finland, contributing 5,8 billion to the economy and employing around 50 000 people. Social enterprises demonstrate a better way to do business, one that prioritizes benefit to people and planet and uses the majority of any profit to further their mission.
Networks behind New Growth project is creating new approaches to organizing employment and starting entrepreneur services. The project is led by Tampere Employment and Growth Services and co-implemented by Pirkanmaa Uusyrityskeskus ry, Tribe Tampere ry and Tampere Vocational College Tredu. The project will develop networking between different organisations and actors. The aim is also to support the emergence of new types of work and entrepreneurship pathways.
Solve the world's problems
Live-challenge | Language: English
The world around us is changing and it is full of opportunities. On the other hand, there are also many problems to be solved.
Have you ever wondered why climate change is not being tackled effectively enough? Do you want to find everyday ways to curb people's consumption habits or to come up with new innovations to build a better world? The UN has identified 17 sustainable development goals that both developing and developed countries should address by 2030. The list includes improving gender equality, combating poverty, responsible consumption and production, decelerating climate change, providing quality education and ensuring clean water.
In this challenge, the team generates a startup idea related to solving a problem that is shaking the world. The team itself chooses which challenge they want to solve. After the Sprint Innovation Festival week, it is possible for the team to get help to develop the idea further if they want to!
This challenge is supported by Platform 6 and Red Brick.
The world is changing. You can solve it!
Challenges online
Kohti vastuullisempaa tapahtuma-alaa
Online-haaste | Kieli: suomi
Vastuullisuuden merkitys yritystoiminnassa kasvaa. Tämä näkyy asiakkaittemme käytöksessä ja päätöksenteossa kumppaneita valittaessa. Vastuulliset arvot ovat nousseet vahvaksi valintakriteeriksi perinteisen hintakilpailun rinnalle. Tapahtumateknologian edelläkävijänä CT Finlandin tavoitteena on tuottaa oma vastuullisuusohjelma, jonka tarkoituksena on vastata tähän muuttuvaan tarpeeseen.
CT Finland on valinnut seuraavat teemat tärkeimmiksi tavoitteikseen YK:n kestävän kehityksen tavoitteista:
5. Sukupuolten välinen tasa-arvo
8. Ihmisarvoista työtä ja talouskasvua
12. Vastuullista kuluttamista
13. Ilmastotekoja
Tutustukaa yllä mainittuihin kestävän kehityksen tavoitteisiin ja pohtikaa, millä tavoilla valittua tavoitetta voidaan edistää CT Finlandin toiminnassa ja tapahtuma-alalla sekä miten tavoitteen toteutumista voidaan mitata jatkossa. Voitte myös halutessanne valita muun YK:n kestävän kehityksen tavoitteista, joka mielestänne meidän tulisi ottaa huomioon vastuullisuusohjelmassamme.
Creative Technology (CT) on yksi maailman johtavista tapahtumateknologiayrityksistä, joka toimittaa kokonaisvaltaisia audiovisuaalisia ratkaisuja yritys-, viihde-, urheilutapahtumiin. Räätälöidyt palvelumme yhdistävät korkealaatuisen suunnittelun, tuotannon ja toteutuksen. Tarjoamme erilaisiin tapahtumiin ratkaisuja aina suurista näytöistä, äänijärjestelmiin ja valaistuksesta, interaktiivisiin järjestelmiin.
Tapaturma- ja vaaratilannedatan johtaminen
Online-haaste | Kieli: suomi
Tapaturmat ja vaaratilanteet ovat haitallisia realiteetteja niin työssä, liiketoiminnassa, kuin myös elämisessä yleisemminkin. Nämä tapahtumat ovat kuitenkin luonteeltaan organisaation tasolla harvinaisia ja arjesta poikkeavia ilmiöitä, joiden ehkäiseminen vaatii laajaa organisaatiorajoja ylittävää tiedon jakamista ja oppimista. Platform of Trust on lähtenyt vastaamaan tähän haasteeseen keräämällä ja jakamalla tapaturmiin ja vaaratilanteisiin liittyvää dataa yhteistyössä kumppaniensa kanssa ja haastammekin teidät miettimään mahdollisuuksia tapaturmiin liittyvän data ja tiedon johtamisessa kohti turvallisempaa tulevaisuutta.
Platform of Trust on suomalainen teknologiayritys, jonka avulla data voi siirtyä mistä tahansa ympäristöstä tai järjestelmästä mihin tahansa sovellukseen tai käyttöliittymään. Asiakasyrityksemme toimivat rakennetussa ympäristössä eli suunnittelevat, rakentavat, vuokraavat ja ylläpitävät purkuun asti erilaisia rakennuksia kerrostaloista kouluihin ja toimistoihin. Haasteemme materiaali tuleekin täten myös rakennetusta ympäristöstä rakennustyömailta kerätyn datan muodossa.
Haemme kunnianhimoisia visioita datan hyödyntämisestä konkreettisilla esimerkeillä tuettuna. Lupaamme viedä tulokset asiakkaidemme tietoisuuteen, ja parhaiden toteutusten kohdalla olemme valmiita tarjoamaan mahdollisuuksia ideoiden jatkokehittämiselle sekä suoran rekrytoinnin että vapaamuotoisen yhteistyön kautta.
Open source, hybrid situational awareness of public gatherings to support authorities
Online-challenge | Language: English
How to collect information about public gatherings (cultural events, demonstrations, sport events) and predict movement of different groups with the aid of open source intelligence (OSINT) in order to secure the safety of the gathering? What can OSINT data (phone data, social media content, etc.) tell us? How to collect, analyze, and synthetize this sort of data? What would be the limitations of this kind of approach?
We hope for roadmaps and concrete examples of different kind of scenarios on where and how to utilize your suggestions.
Patria is an international provider of defence, security and aviation lifecycle support services and technology solutions. Patria provides equipment availability, continuous performance development as well as intelligence, surveillance and management system products and services. Patria's mission is to give its customers confidence in all conditions, and the vision is to be the #1 partner for critical operations on land, sea and air. Patria has several locations including Finland, Sweden, Norway, Belgium, the Netherlands, Estonia, Latvia and Spain.
Today we sell products. Tomorrow, we want to sell carbon neutral solutions and services.
Online-challenge | Language: English
Valmet produces felts and fabrics that are plastic-based textile consumables for customers operating board, tissue, and paper machines globally. As Valmet's goal is to get new ideas for service and business models that encourage customers to make more carbon-friendly choices related to shipments, product usage, and recycling the used products and product packages, we challenge you to innovate new ways for delivering carbon neutrality to Valmet customers.

A new reporting tool for the total carbon footprint plays a substantial role here. The solution could be gamified or other easy-to-understand automated concepts.
Now it's your opportunity to change the future and move carbon neutrality forward!
Our host during Sprint week
We have the pleasure to enjoy the company of our host, Trent Pancy for the whole Sprint week!
Trent is an American actor, comedian, writer, and event host living in Tampere since 2010. He has performed, taught, and taken part in events of all shapes and sizes across the globe. And yes, that is his natural hair.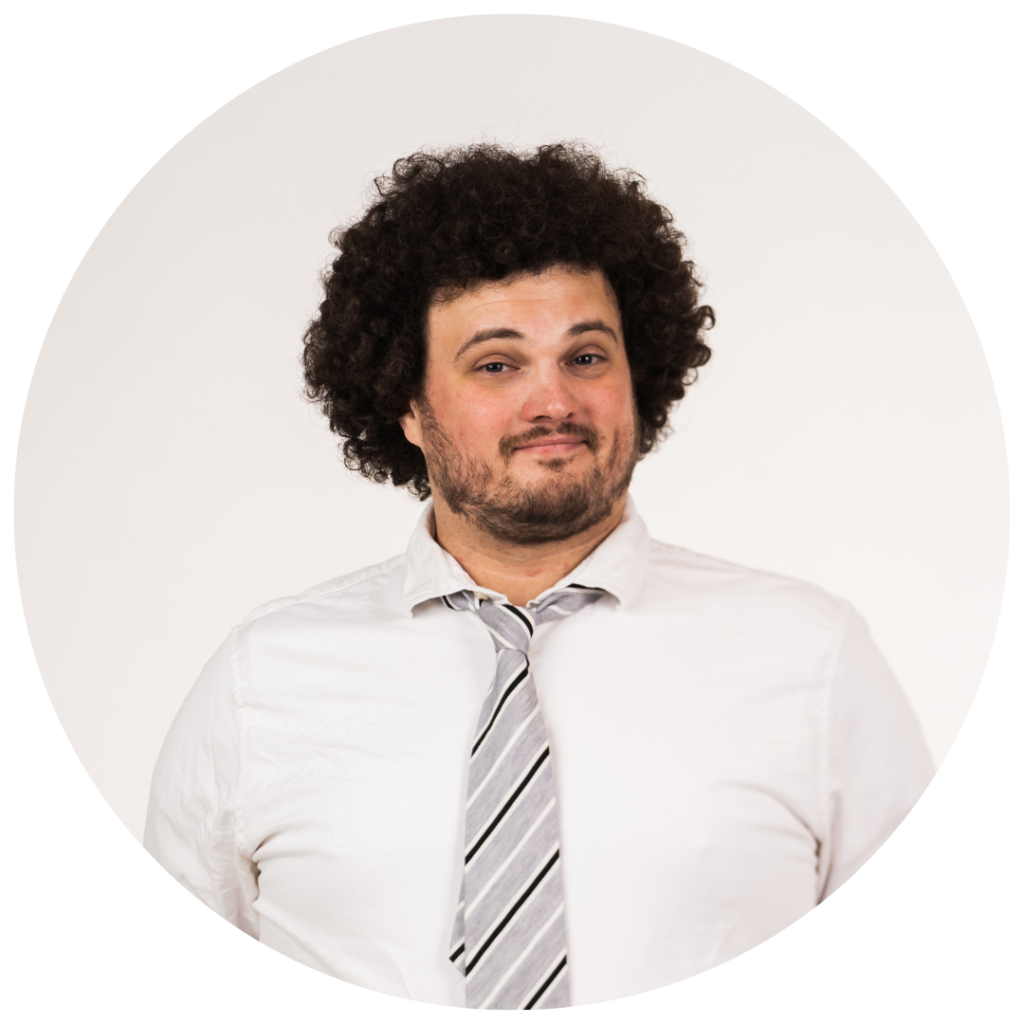 Event Speakers 2022
Minna Koskelo
Futures Designer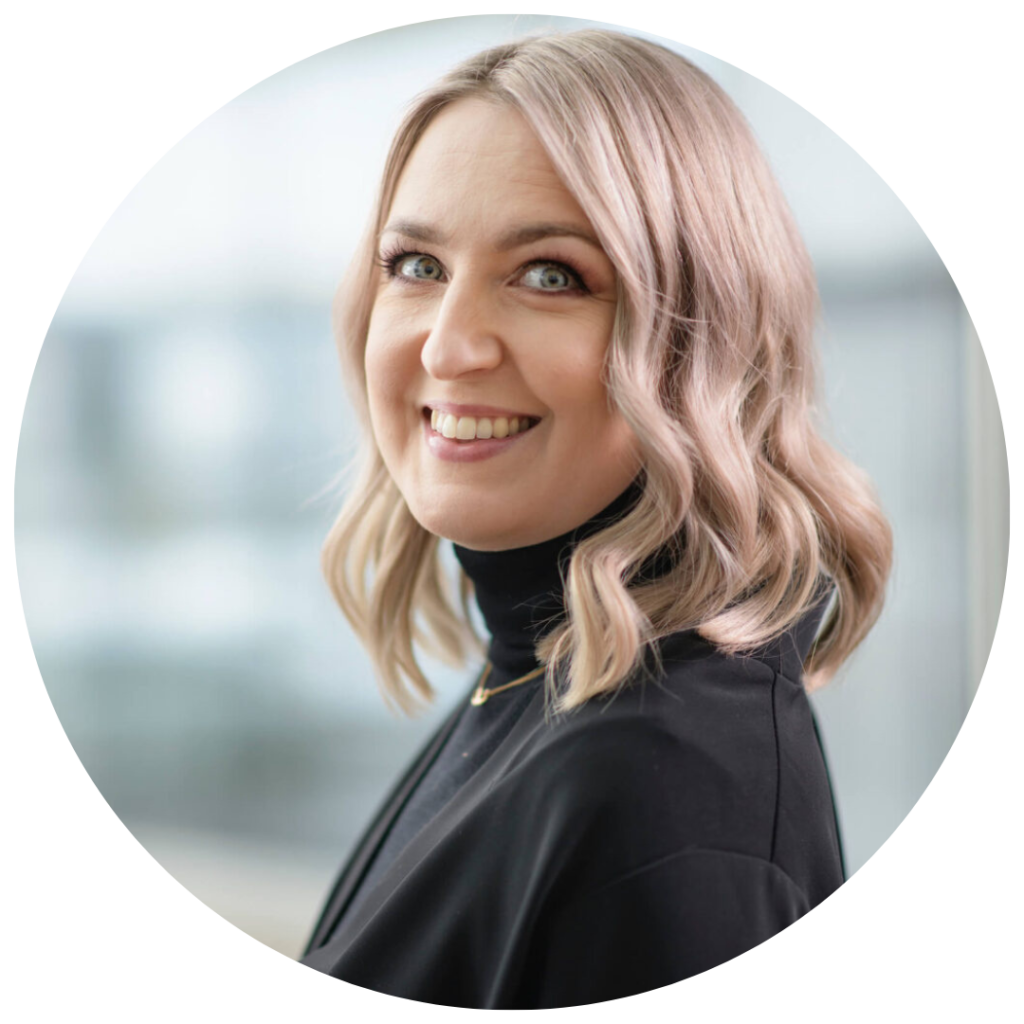 Minna Koskelo is a forerunner in future design in Finland. In her thinking, she combines foresight thinking, service design and human sciences.
In Sprint, Minna explains how and why the future is taken into account in the solutions!
Titus van der Spek
Expert & lecturer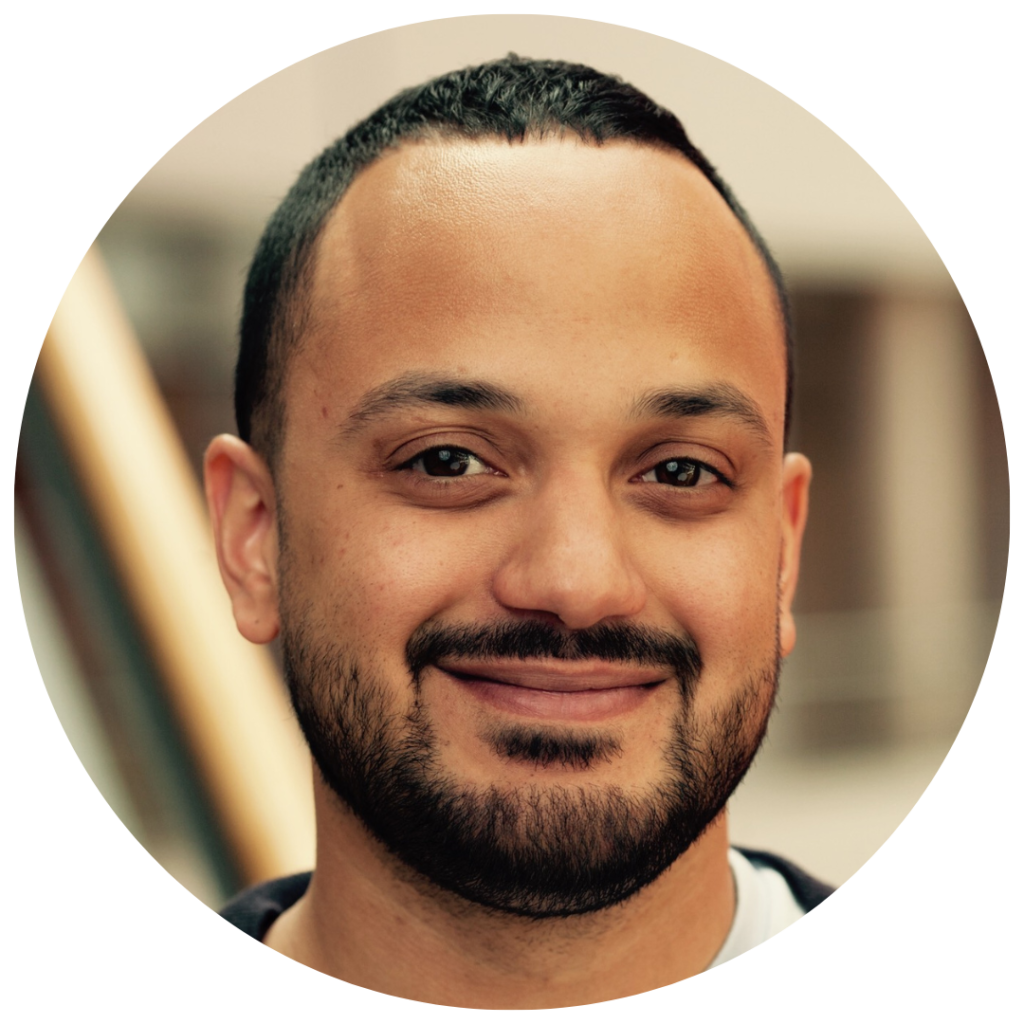 Titus van der Spek is an expert and lecturer in social entrepreneurship and business management at The Hague.
In Sprint, Titus gives you the keys to understanding and defining the problem!
Jani Turku
CEO & Ideator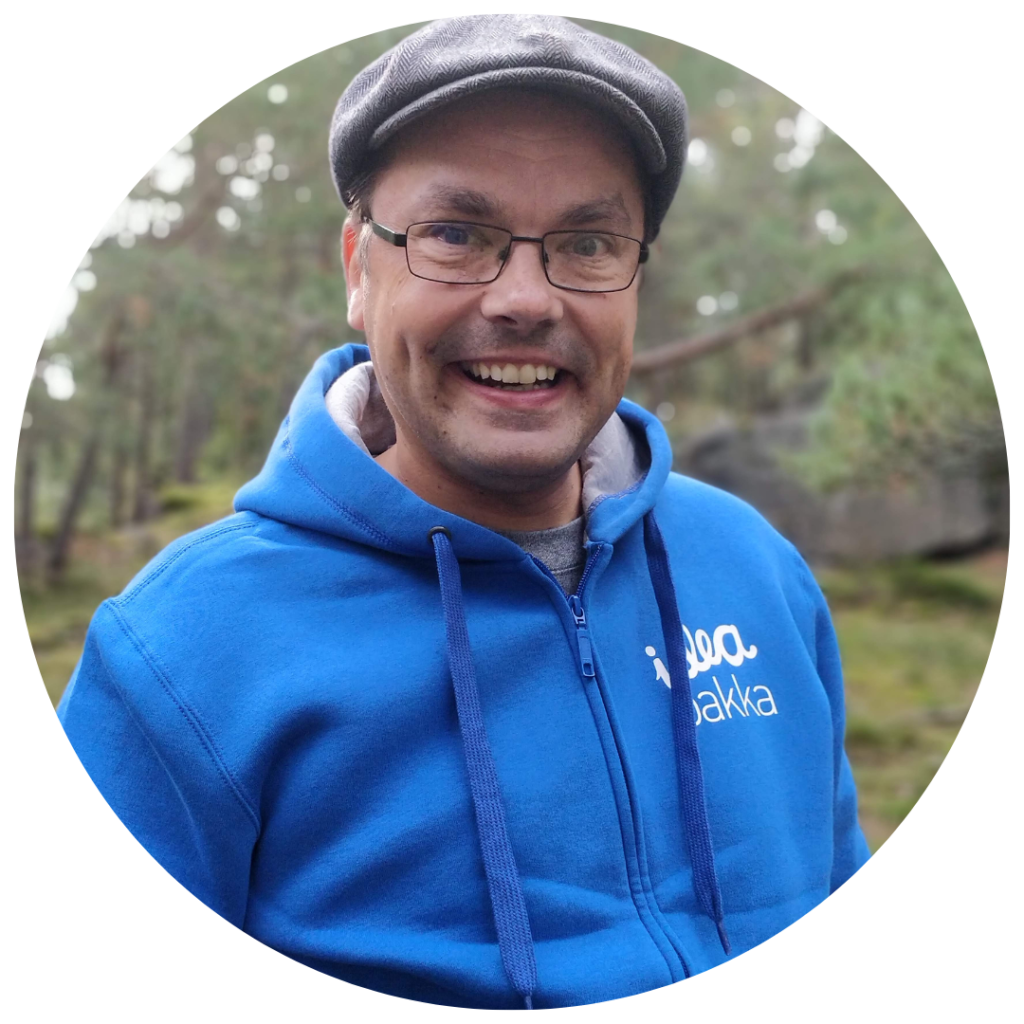 Jani is the CEO of Ideapakka and an ideator. He coaches facilitation and creativity and helps organizations function better in everyday life.
In Sprint, Jani challenges students to come up with ideas!
Mika Yrjölä
University lecturer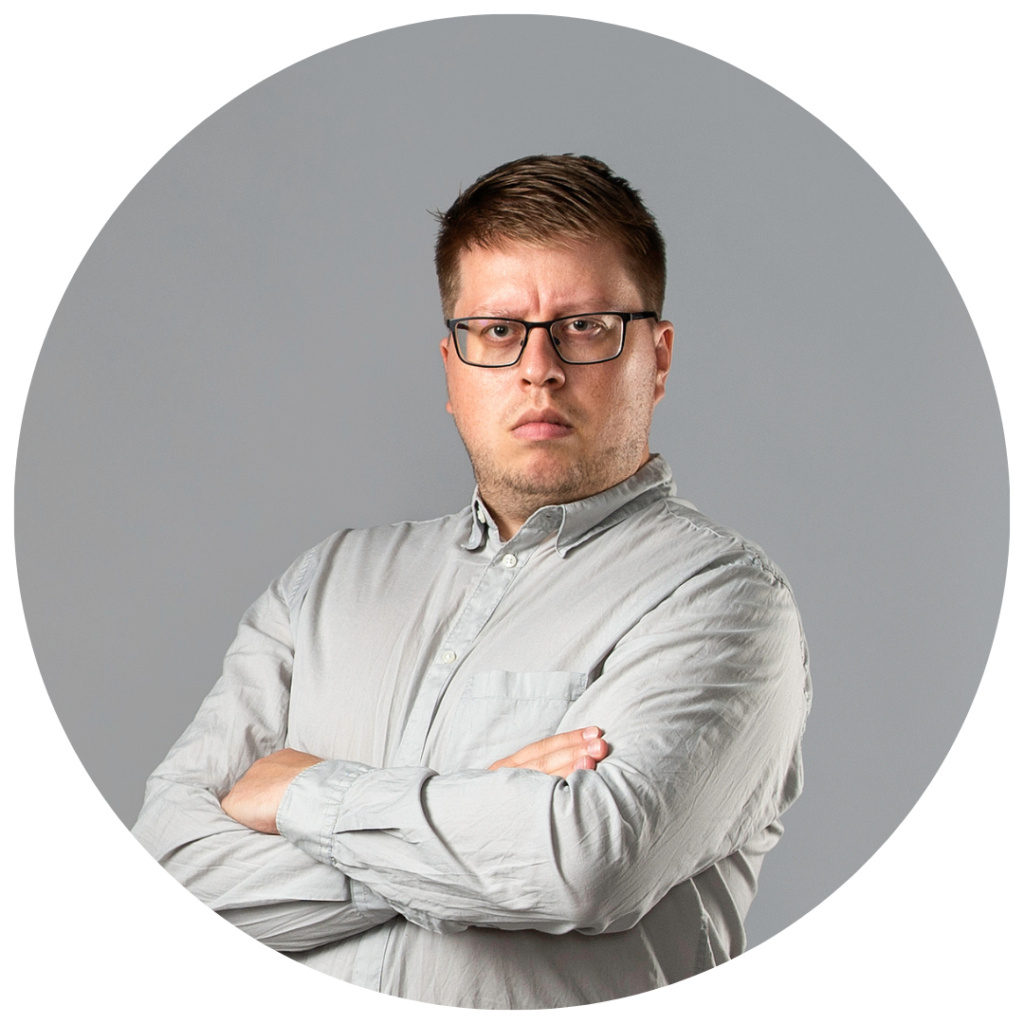 Cristian Burr Raty
Industrial Designer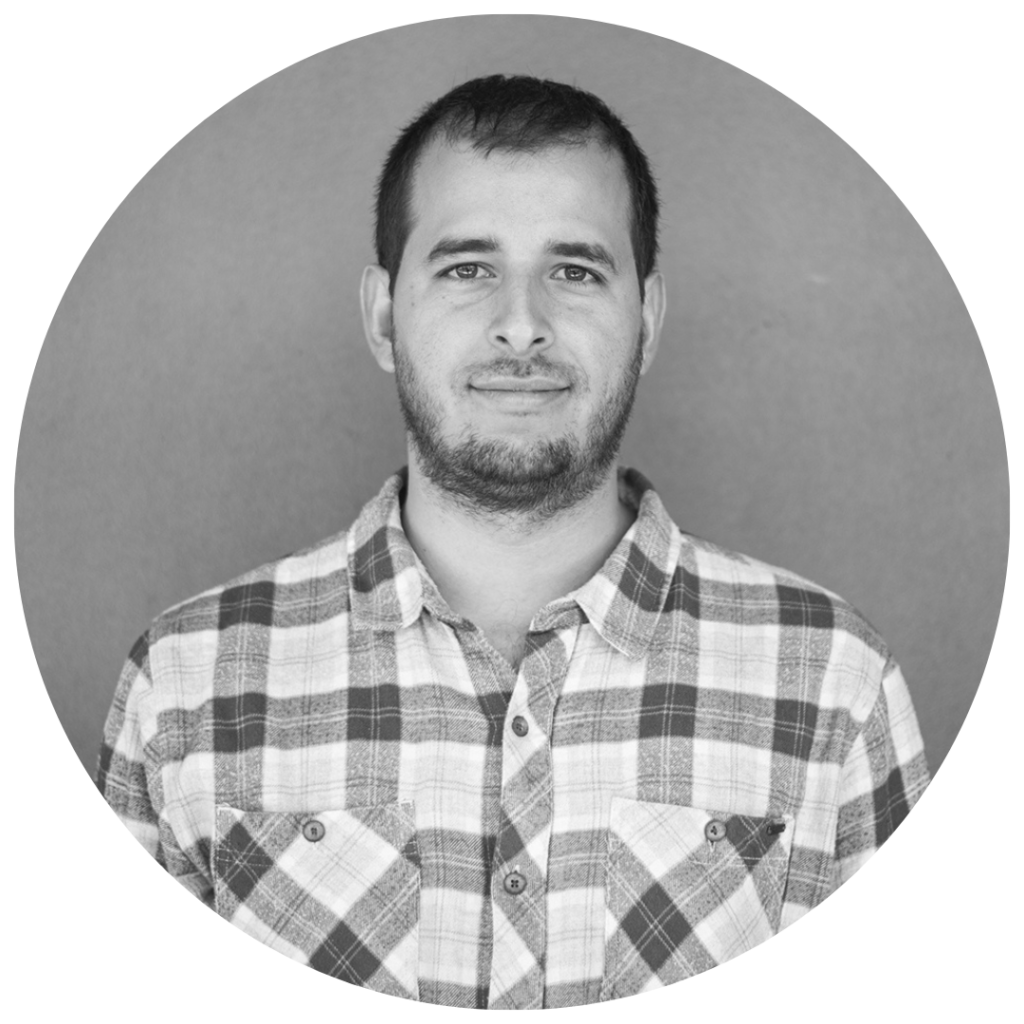 Cristian is an Industrial Designer from Diego Portales University (UDP) in Chile. He is an Entrepreneurship coach, mentoring countless student startups, and a Digital Fabrication Teacher, bringing ideas to life.
In Sprint, Cristian guides students in prototyping!
Raúl Berlanga Zarate
Coach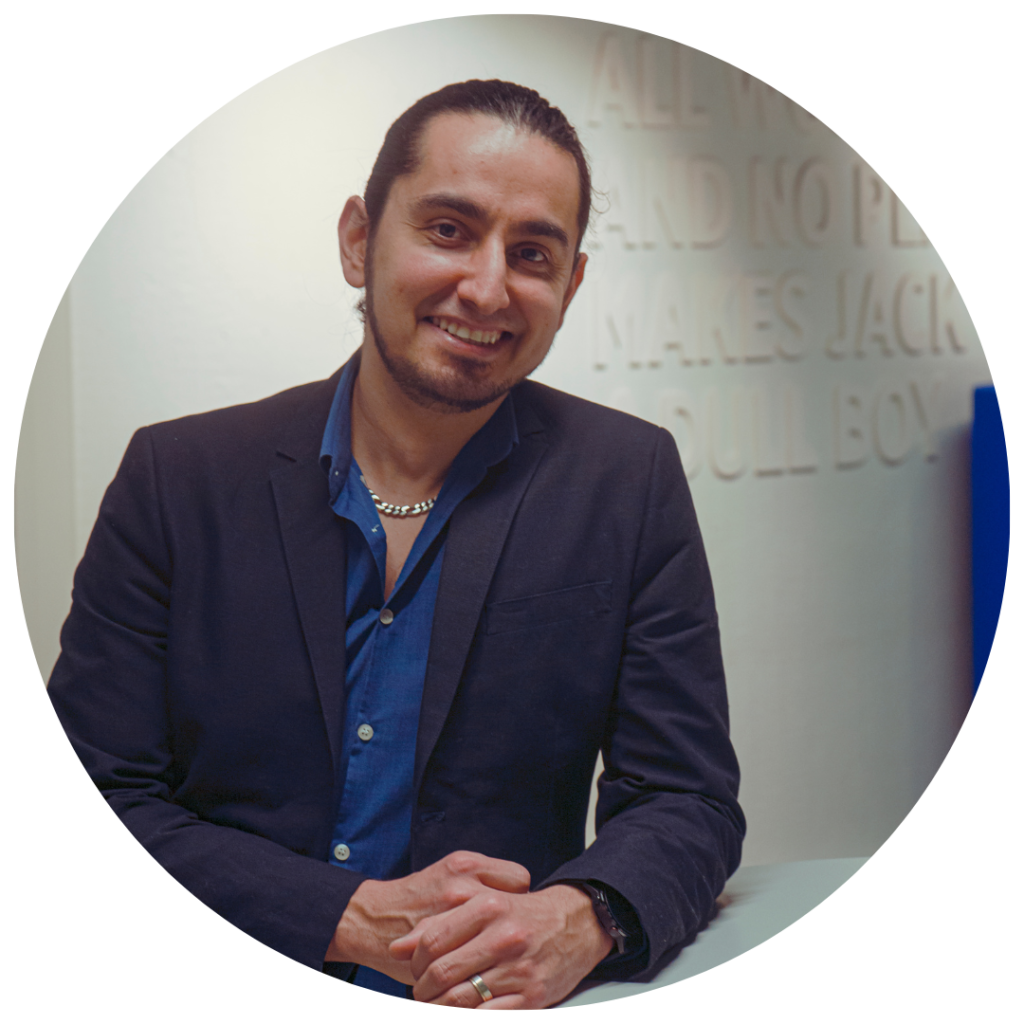 Raúl is an entrepreneurship and team learning coach. He is a strong generalist and intrapreneur who acts smartly but lazily, in other words, in a startup-like manner.
In Sprint, Raúl gives the students tips on how to build a pitch!
Innovation week program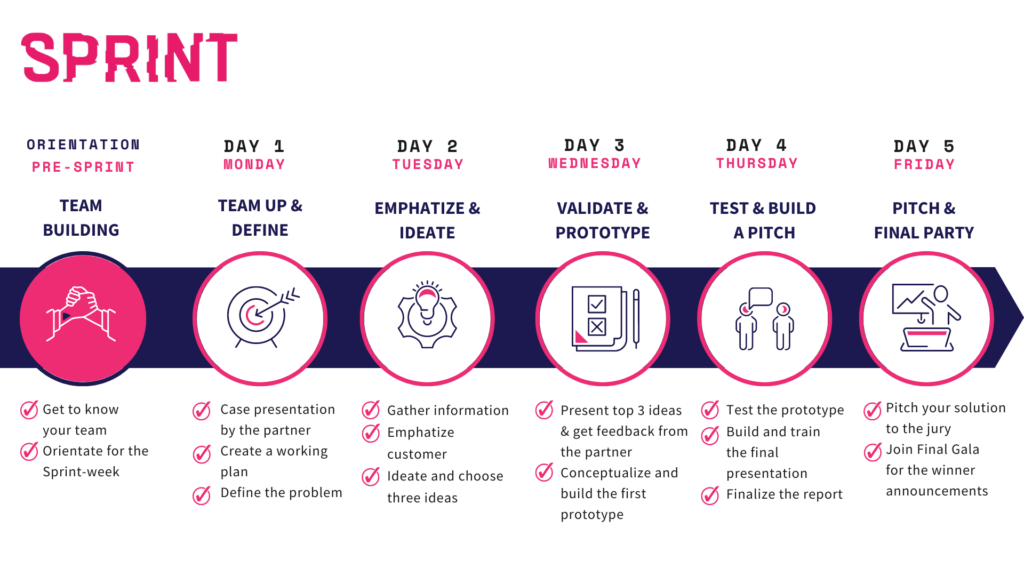 The orientation event for Sprint participants Pre-Sprint will be held on Tuesday 1.11.2022 at 17:00-18:30, ONLINE. In Pre-Sprint, you will meet your team and coaches. You will receive information about the challenge and your team, as well as Zoom links to your email no later than Monday 31.10.2022!

Pre-Sprint program
17:00-17:15 Welcome to Pre-Sprint and Sprint Innovation Festival!
Key elements to a successful team
17:15 Moving into group / challenge based Zooms .
You have received your own Zoom-link by e-mail. If you haven't, write to the chat and Sprint-team will help you out.
17:20 Meeting your coach and your team
17:30-18:10 Each team go to a Break out room on Zoom
Pre-Task: Apple Tree Exercise with your team
Team Role Canvas
18:10 Returning from the Break out rooms
18:20 Moving back into the Pre-Sprint Zoom
18:20-18:30 Info about Sprint-week
18:30 Pre-Sprint ends
TEAM UP & DEFINE
Teaming up and getting to know the challenge and the partner
TAMK Main Campus: arriving and registration at Teiskontie Lobby 8:00-8:40, Start at Studio 8:45 and Check-out 16:00
Online: registration at Challenge Based Zoom 8:15-8:45, starting at Prospectum Event Platform 8:45, Check- out 16:00
EMPATHIZE & IDEATE
Gathering materials, generating ideas
TAMK Main Campus: Start at Studio 8:45 and Check-out 16:00
Online: Start at Studio (Prospectum) 8:45, Check-out 16:00
VALIDATE & PROTOTYPE
Presenting top 3 ideas for partner & getting feedback, developing the idea
TAMK Main Campus: Start 8:45 and Check-out 16:00
Online: Start at Challenge Based Zoom 8:45, Check-out 16:00
TEST & BUILD A PITCH
Conceptualizing the idea, building the final presentation
TAMK Main Campus: Start 8:45 and Check-out 16:00
Online: Start at Studio (Prospectum) 8:45, Check-out 16:00
PITCH & FINAL PARTY
Presentation of the solution to the jury
Teams working on campus will have a pitch for jury at Tampere University City Centre Campus: Pitching session between 9:00-13:00. You will know your own schedule during Sprint week.
Teams working online will have a pitch on Challenge Based Zoom 9:00-11:00. Winner annoucements for online challenges in a joined Winner Annoucement Zoom 12:00-12:45.
Final Gala
Final Gala for all Sprint participants on Friday evening at Nightclub Ilona!
18:00 Doors open, Food & Drinks
18:30 Winner announcements & Music
Official programme ends by 20:30
Experts 2022
We will publish experts of the event in September!
Supporting partners
Sprint Innovation Festival is supported by: