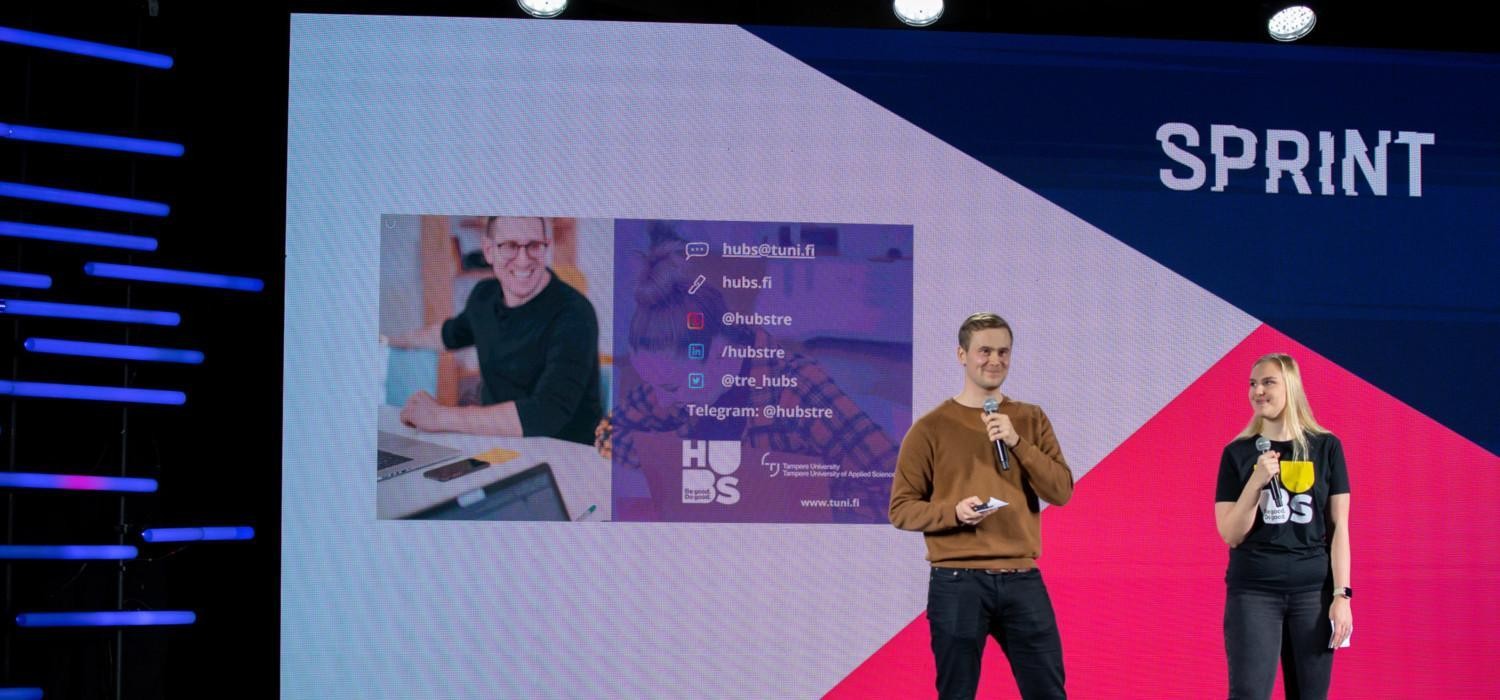 Event info
All the relevant information about the event week – you can find it here.
Sprint will be organized 7.-11.11.2022
This year, Sprint Innovation Festival will take place as a hybrid event. Some student teams work on site at TAMK's main campus in Kauppi, and some teams work online. On Friday, the final pitches will be held at Tampere University's City centre campus. The final pitches of teams working online are organized in Zoom.
Pre-Sprint on Tuesday 1.11.2022
Pre-Sprint will be held online on Tuesday 1st November 2022, the week before Sprint. At this event, the student teams get to know each other and orientate on the program and working methods of the actual event week.
Contact person
Sprint tiimi | Sprint Team
Questions about Sprint?
Contact Sprint team and we'll work it out!
Partners and challenges 2022
There will be interesting challenges to solve from companies and organisations operating in different fields. Some of the challenges are implemented as online work and others on site at TAMK's Kauppi campus.
In the autumn, students participating Sprint will be able to wish for the most interesting challenges, and we try to take those wishes into consideration while dividing the student teams.
We will publish partners and their challenges in August 2022!
Speakers 2022
We will publish speakers of the event in September!
Innovation week program
Teaming up and getting to know the challenge and the partner
Gathering materials, generating ideas
Selection and presentation of the idea to the partner, also expert sparring
Conceptualizing the idea, building the final presentation
Presentation of the solution to the jury and a summary of the week
In addition an evening gala / final party. Time and place to be announced!
Experts 2022
We will publish experts of the event in September!
Supporting partners
We will supporting partners of the event during autumn!