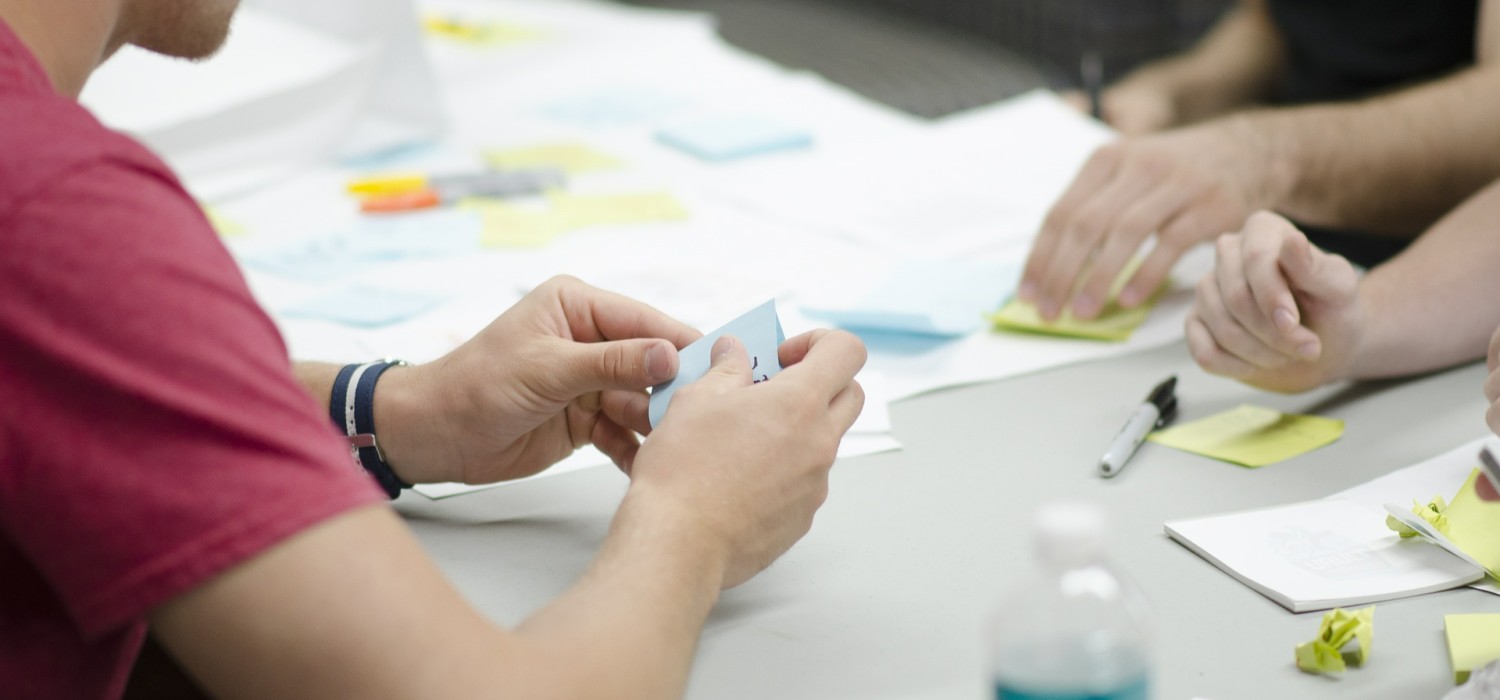 Urban Innovation and Entrepreneurship Competition
Participate with an existing team/company or assemble a team for your idea.
Do you have a new idea, technology, product, business/operation model or a startup that is aiming for sustainable urban development and/or solving social problems?
The second Urban Innovation and Entrepreneurship Competition hosted by the Alliance of
Guangzhou International Sister-City Universities will be held from March to November 2021.
This year's student competition centers around UNSDG's (United Nations Sustainable Development
Goals) with a specific focus on innovation, multidisciplinary and impactful concepts to include
entrepreneurship and innovation.
HUBS is the in-school organizer of the competition in Tampere Universities.
This competition is a great opportunity to
develop your skills in pitching your idea
gain international experience and contacts
compete and pressure test your idea / business
earn credits from your participation (1-3 ects)
And of course there is the possibility to win monetial awards!
Winning teams from Tampere in 2020
Last year, in 2020, the first prize was won by a Tampere based startup, Medified! Also the shared second prize came to Tampere, for ESC as well as the Outstanding presentation award which was achieved by As One.
Promoting Sustainable Urban Development with Scientific and Technological Innovation
The theme of the competition is Promoting Sustainable Urban Development with Scientific and Technological Innovation. Based upon this theme, various types of innovation and entrepreneurship-related projects are welcome. Strategic goals of each city's economic and social development should be considered with the basic idea of promoting sustainable urban development through scientific and technological innovation.
Presenting the Semi-finalists from Tampere
The In-School Preliminary is now over and here are the Semi-Finalist from Tampere Universities:
Brightlife – "High Five for Healthy Mind"
A mobile and web platform where users can find the right mental health professional for them while using Brightlife application.
Team: Eero Haikonen, Timo Hartikainen, Elias Palpatzis, Antti-Ville Räisänen ja Eetu Harmoinen
---
Murrost Oy – "Borrow your way to a more carefree everyday life!"

Share & Save – items sharing service
Murrost Oy is focused on making people's living and consumption habits more sustainable, by enabling ecologically and socially sustainable lifestyles for everyone. 
Team: Antti Herkman, Vera Nieminen, Roosa Liias and Miisa Hiltunen
Competition information
Competition Finalists will be judged by the following criteria but not limited to:
Innovation – Assessment of the level of innovation;
Team – Assessment of the qualifications of team members, teamwork and external partners;
Commerciality – Assessment of business feasibility, operating performance, growth potential
and cash flow;
Social Benefits – Assessment of contributions driving employment and other sustainable developments; and
Communication – Assessment of presentation.
Participants of specific projects must be full-time students over 18 years old or graduates within 5 years of graduation (graduates after 2016), including both undergraduate and graduate master's and doctoral students, from GISU member universities which include:
Guangzhou University,
Guangzhou Medical University,
Incheon National University,
Linköping University,
Middle East Technical University,
Tampere University,
University of Coimbra,
University of Quebec at Montreal,
University of Padua,
University of the West of England,
Western Sydney University,
National Technical University of Ukraine and
Durban University of Technology.
The principal applicant will be considered as the team leader.
At least two team members should be either current Tampere University community students or graduates within the past 5 years. In regard to whether some members are not either students or graduates within the past 5 years, we recommend these individuals are listed with the regular team members as "associate" or "ex officio".
In-School Preliminary Competition (To be Completed by the End of April 2021)
Online Semi-Final Competition (To be Held in Early May 2021)
Final Competition (To be Held Late October to Mid-November 2021)
There will be gold, silver, bronze awards and outstanding mentor awards to be presented in the finals.
Some awards may be vacant according to the number of entries. The forum and competition organizing committee will issue award certificates, medals and bonuses, as shown below.
Gold Award – 1 with a bonus equivalent of ~12 000 €
Silver Award – 2 with each receiving a bonus equivalent of ~6000 €
Bronze Award – 3 with each receiving a bonus equivalent of ~2000 €
Outstanding Mentor Award – 6 (principal mentor of Gold, Silver and Bronze Award prize winners equivalent of ~600 €)
*All award money is subject to applicable taxes.
All entry material must include as a standard a five-minute maximum project demonstration video, PPTs and a business plan with either virtual or in-person defenses in English.
Project demonstration video: MP4 format, max. five-minute video duration with size to not exceed set limits. Videos submitted should be encoded as H.264 while audio is encoded as AAC with the resolution being 800 * 600.
Project presentation PowerPoint: in the format of ppt or pptx with the size to not exceed 20M, for maximum five-minute presentation duration.
You can receive the credits via Y-portfolio course. In case you wish to receive credits on your participation, enroll to Y-portfolio course.
Credits:
Participating successfully to in-school preliminary competition = 1 ects
Accepting to Semi-finals or further = 2 ects
Altogether 3 ects available
Please read carefully the competition rules before applying.
When your team has finished the inquired materials, fill out the Application form on Lyyti. One application per team!
Do you have questions?
If you have some questions about the competition, don't hesitate to contact HUBS Coach Maria, who is coordinating the competition in Tampere Universities.
Don't forget to attend the info session on Zoom 9.4.2021 at 13 – 13.30!
Contact person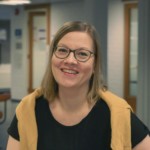 Maria Ruokonen
Team coaching Specialist
I coach and spar students and student teams in entrepreneurship and team learning. I'm the coach in charge of 'Go-to-Market -plan' and '
Building
an Entrepreneurial Portfolio'
courses.
On my spare time, I'm most probably at the flamenco peña, on yoga mat or in forest.